Journeys & Stopovers
Vallée de la Vilaine, Rennes Métropole
Singing Journeys , 2019
3 million years ago there were 50 metres of water above our heads. The Valley was under the sea. And then the sea left, leaving an open plateau where water and earth met and the Vilaine flowed.
We put together a valiant crew in search of water to launch its boat, who followed the paths that link the inhabitants of the towns and villages with the river.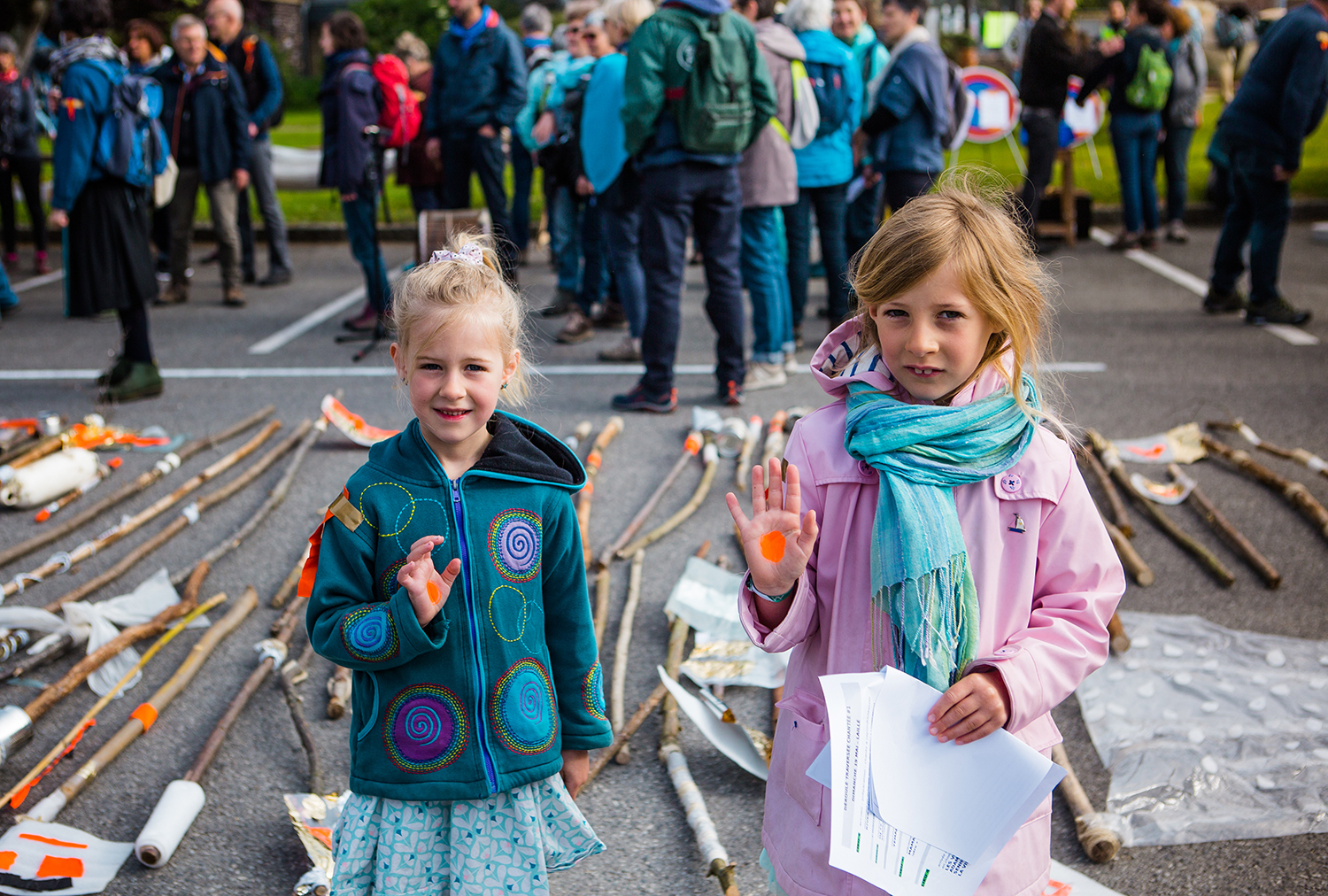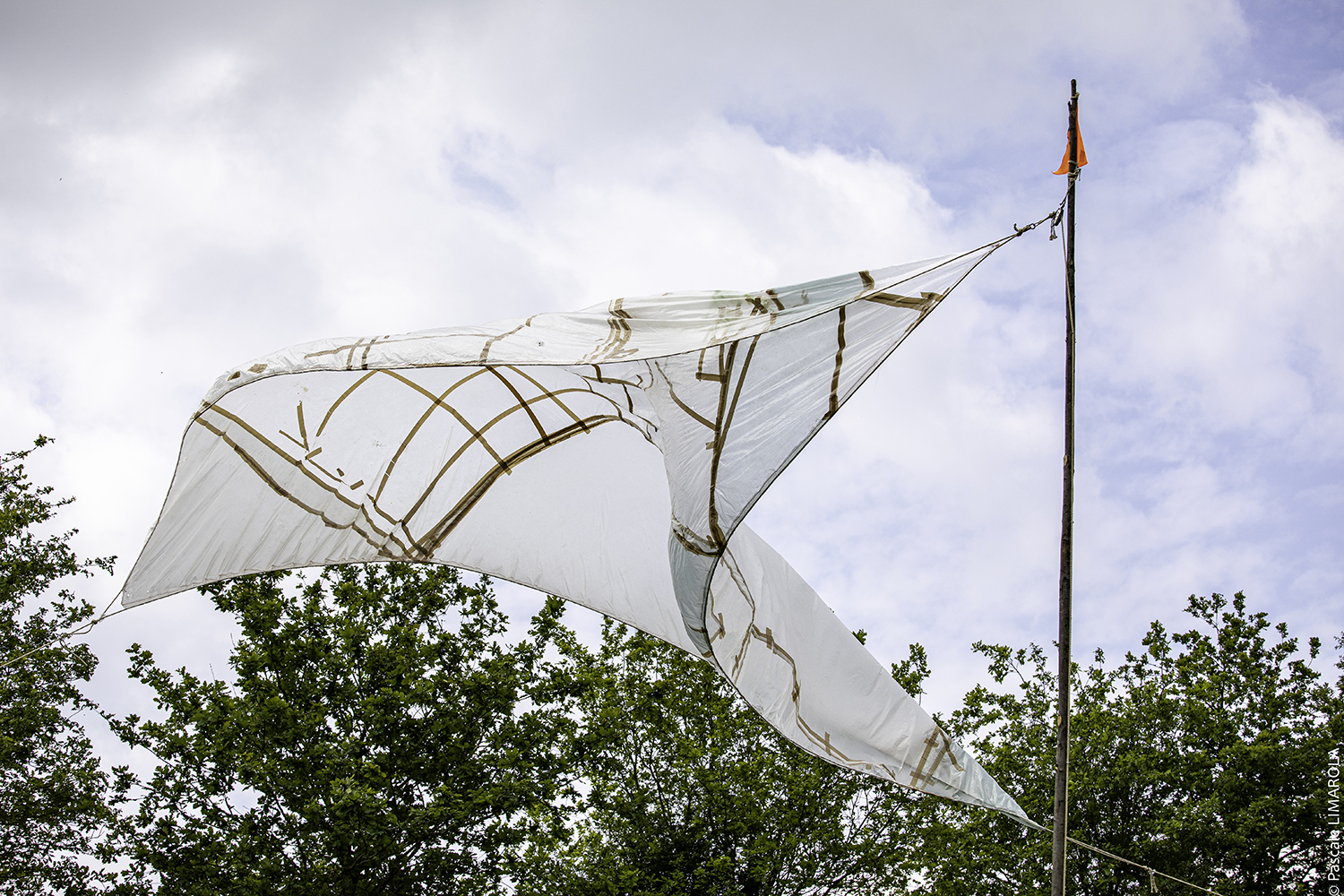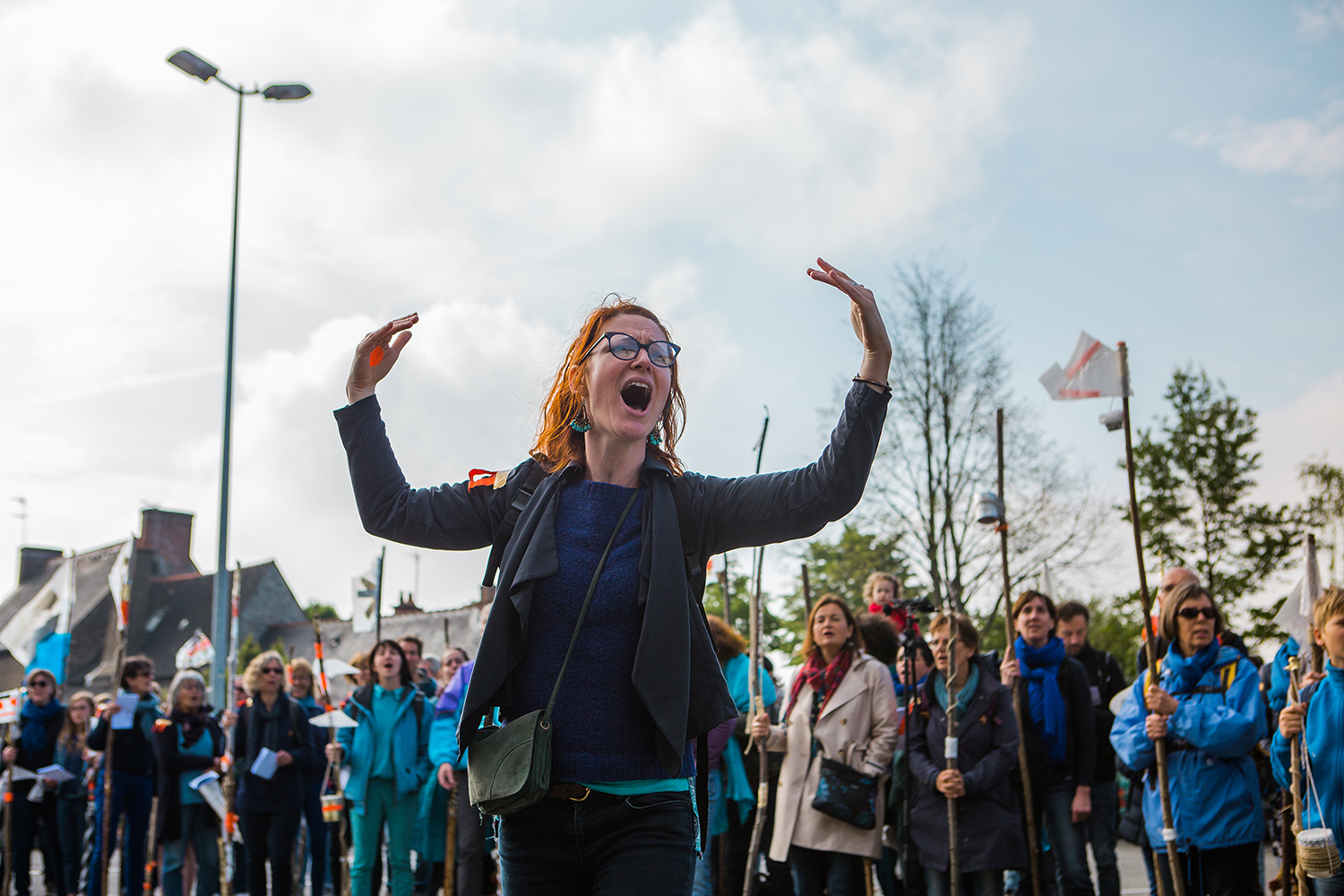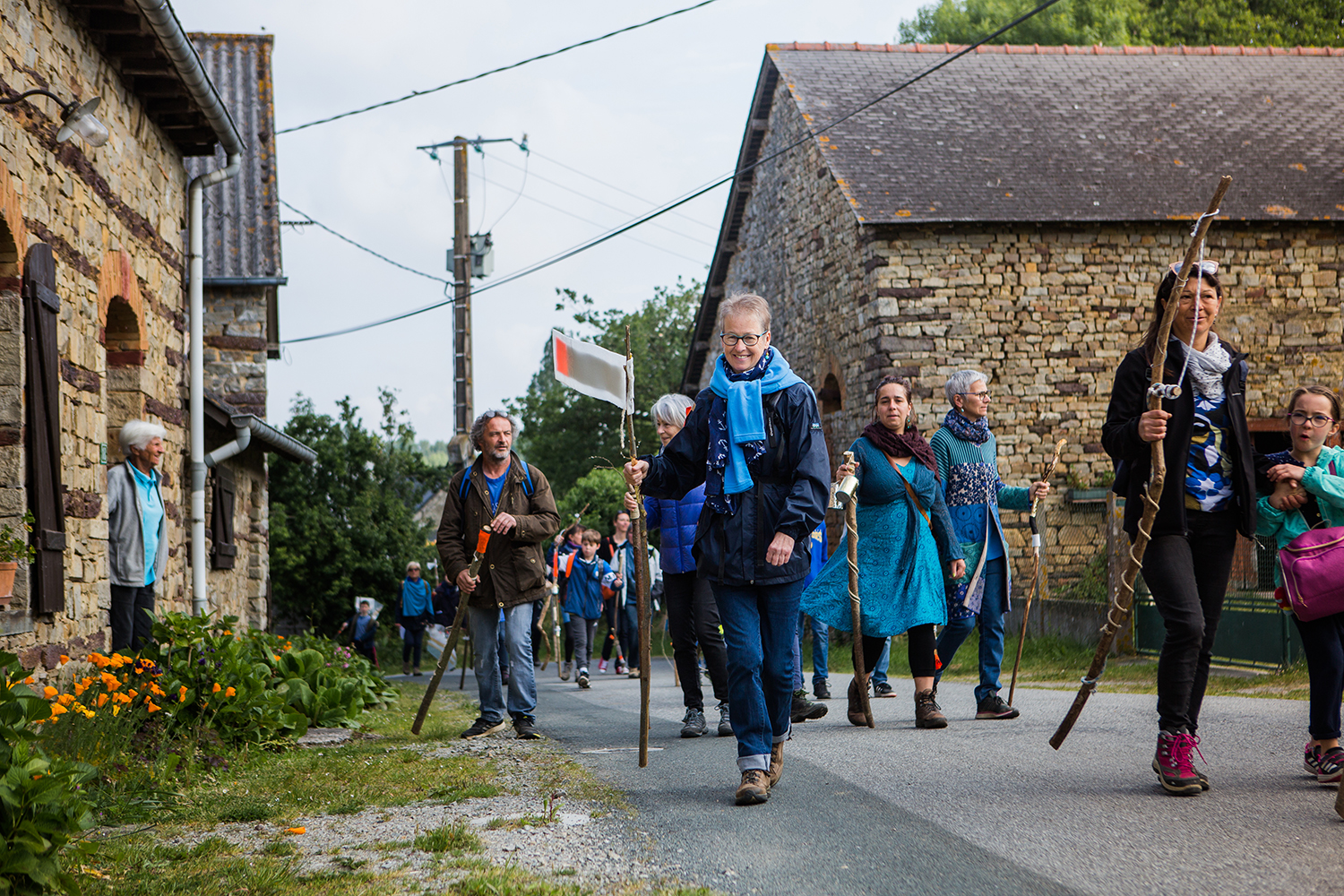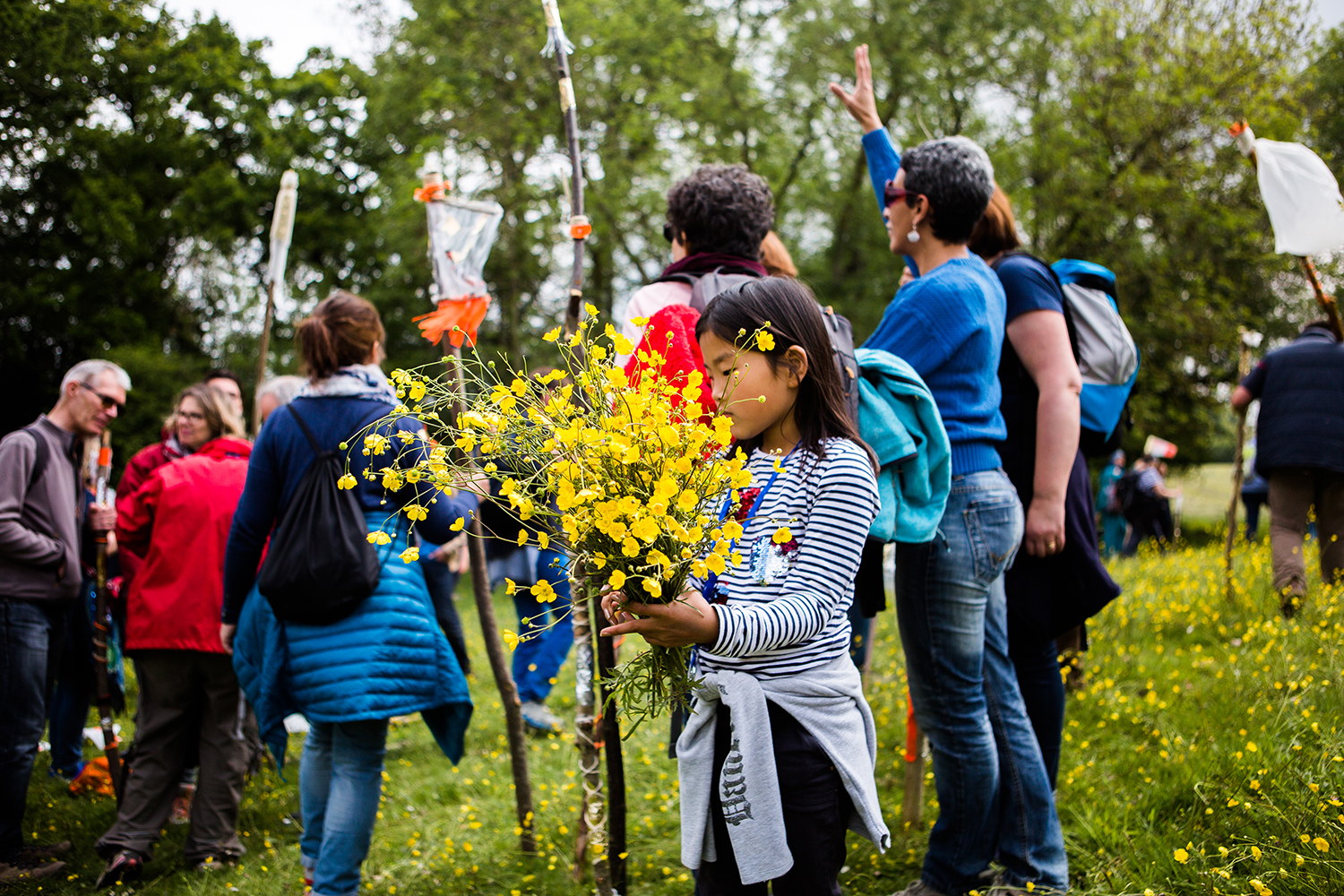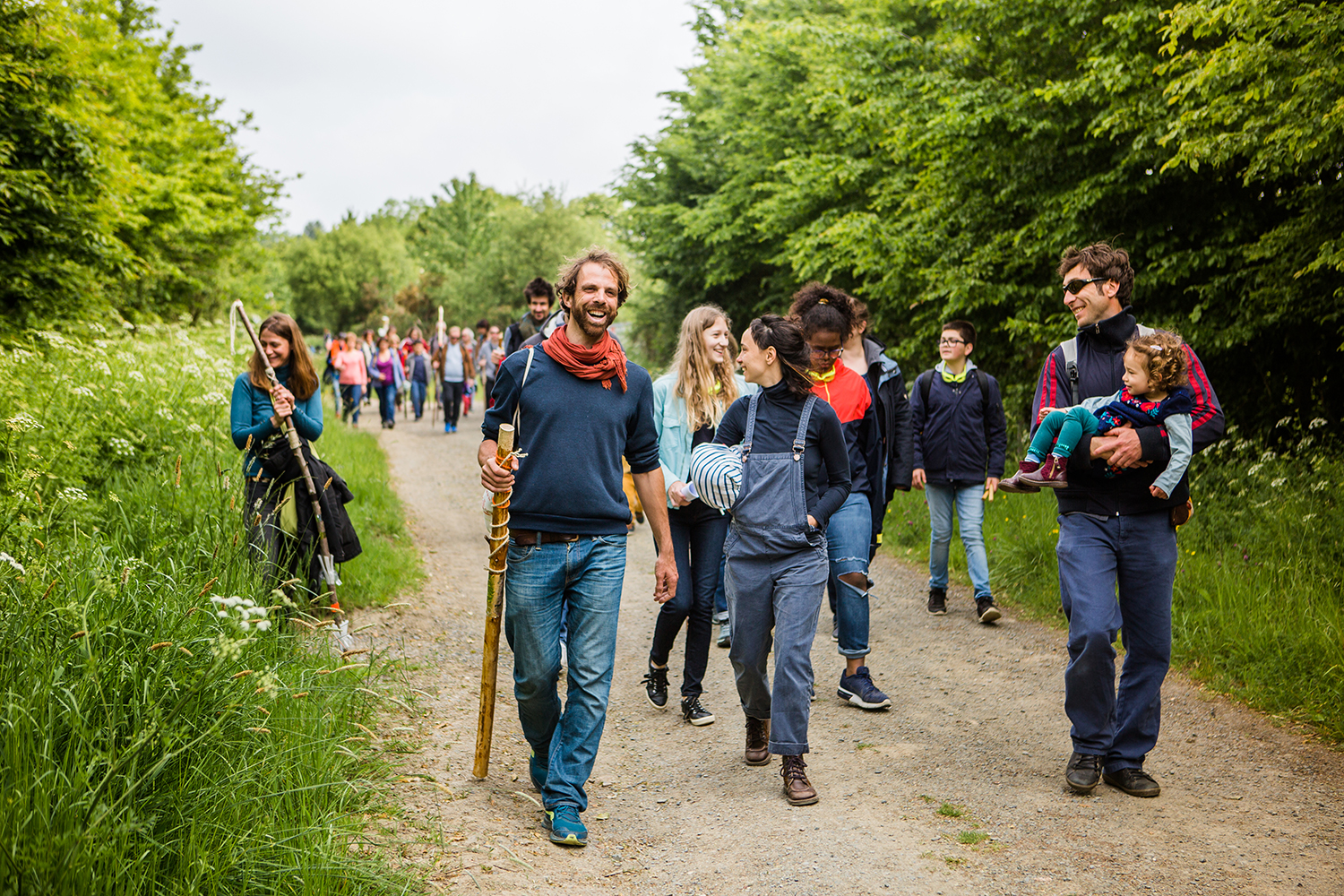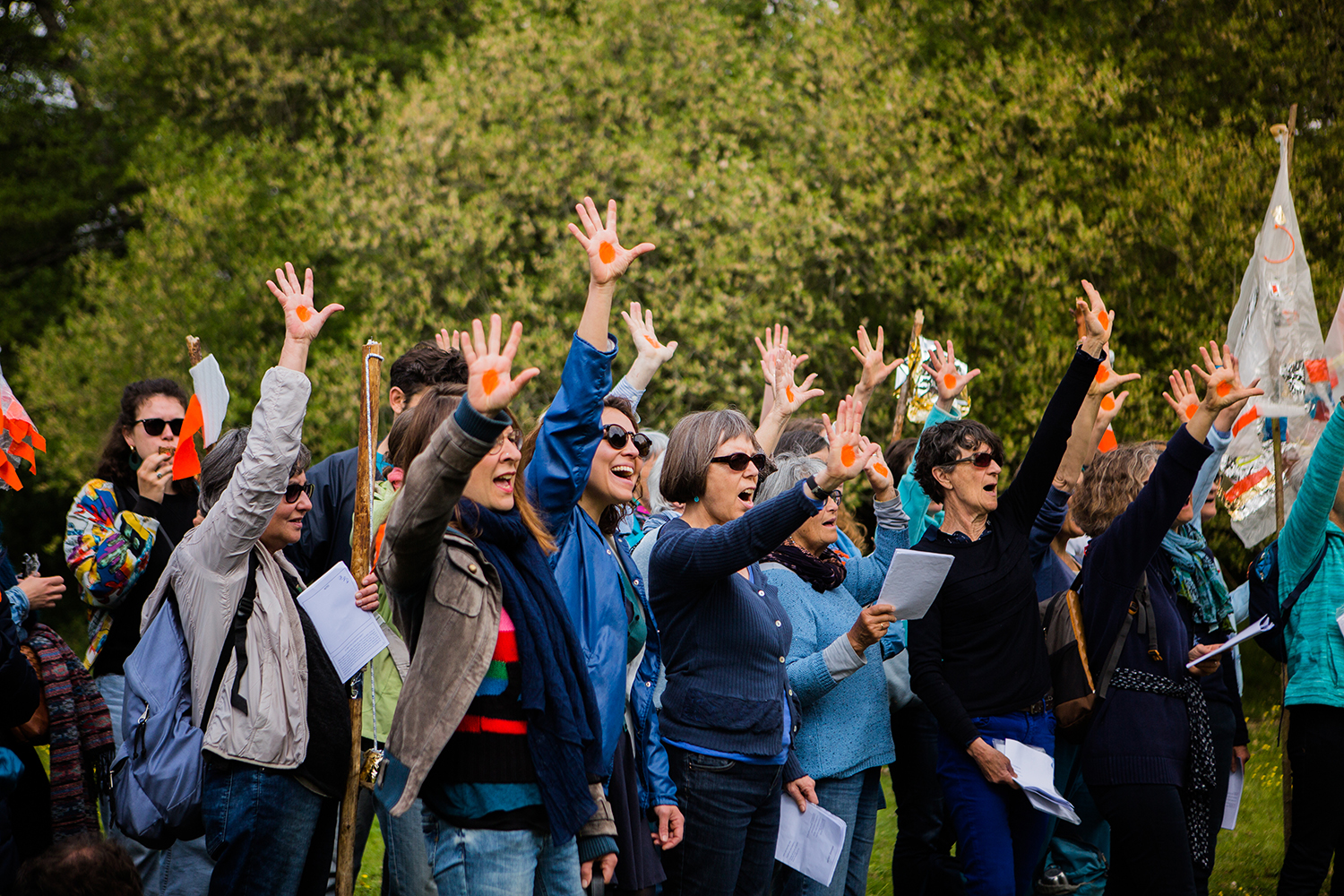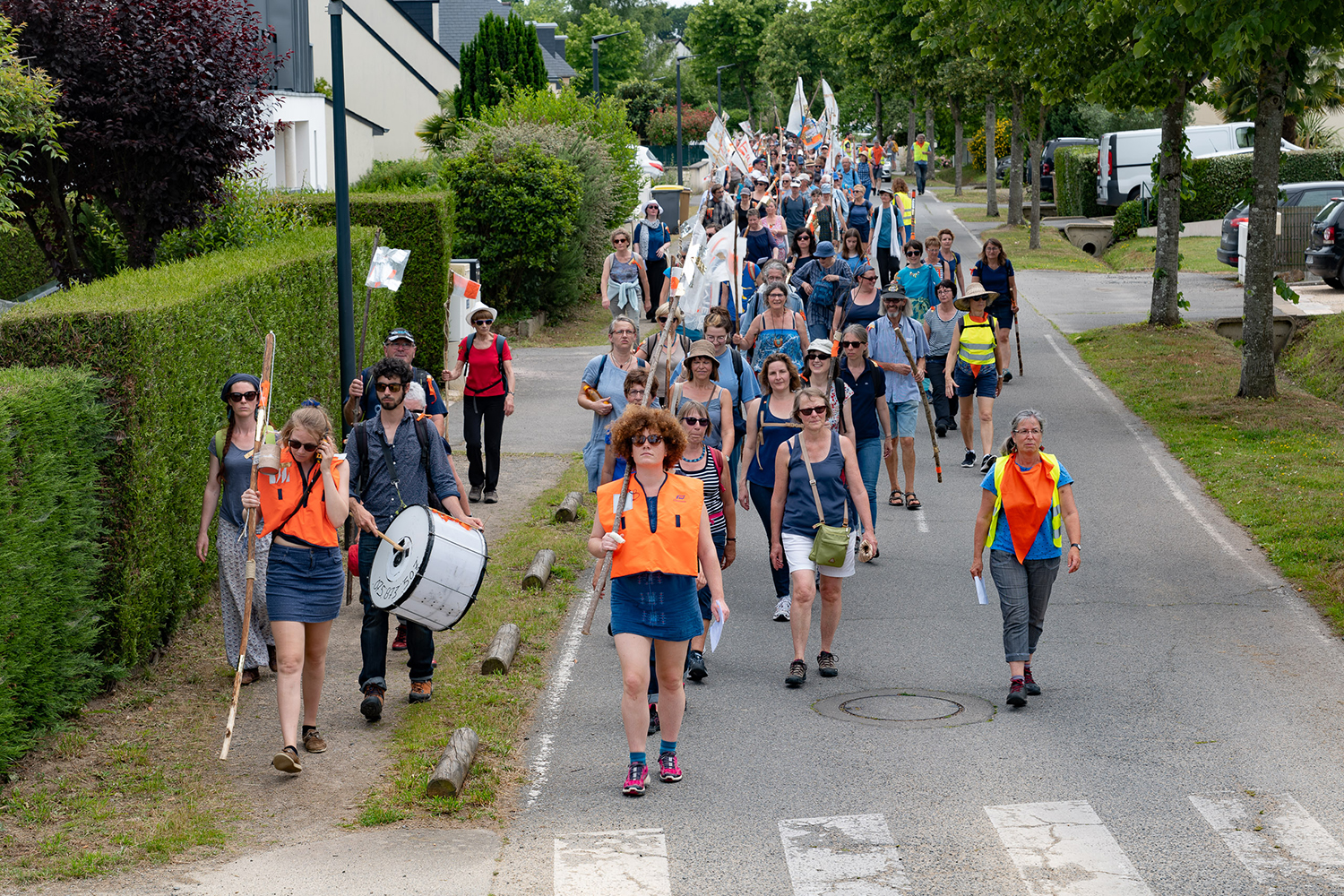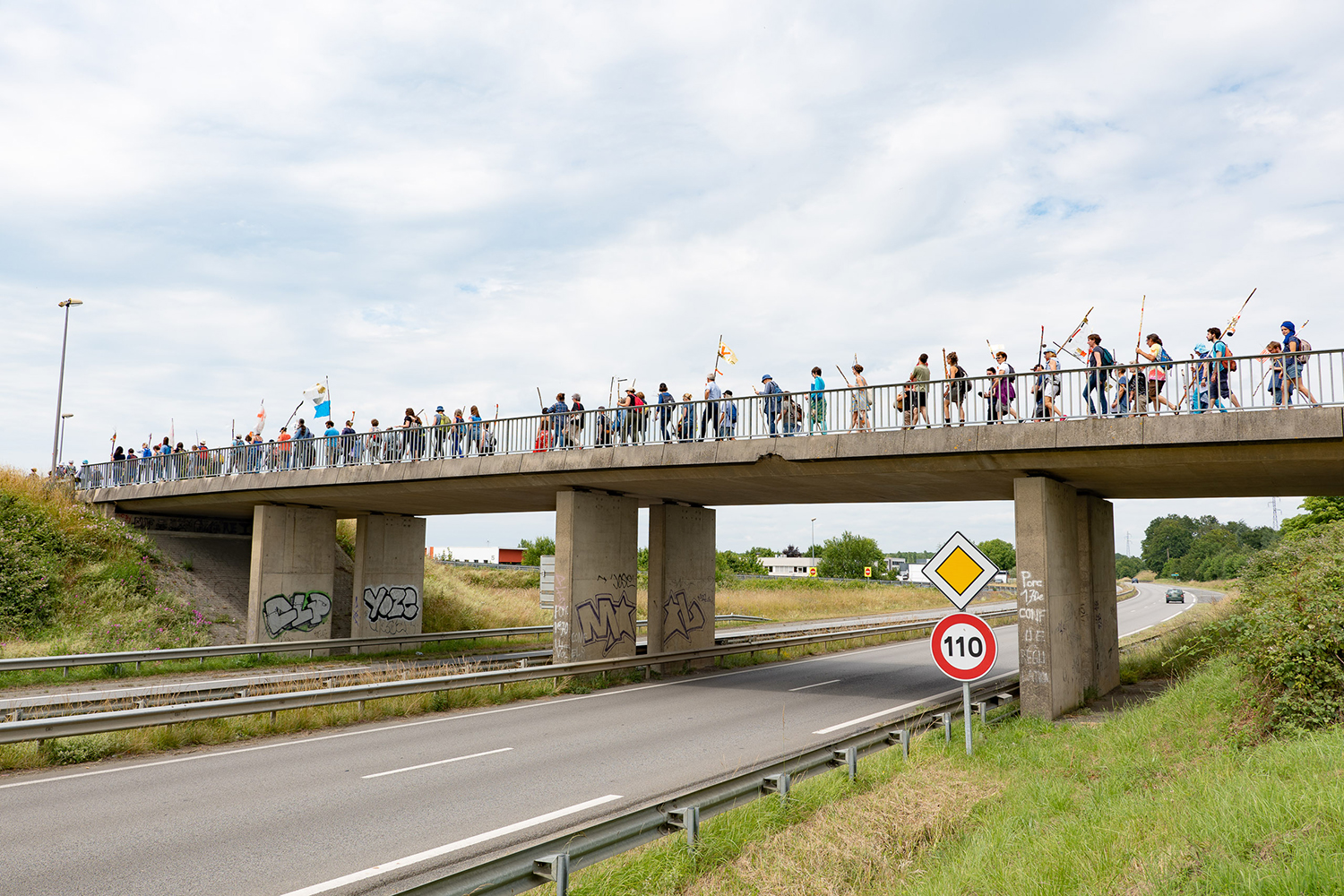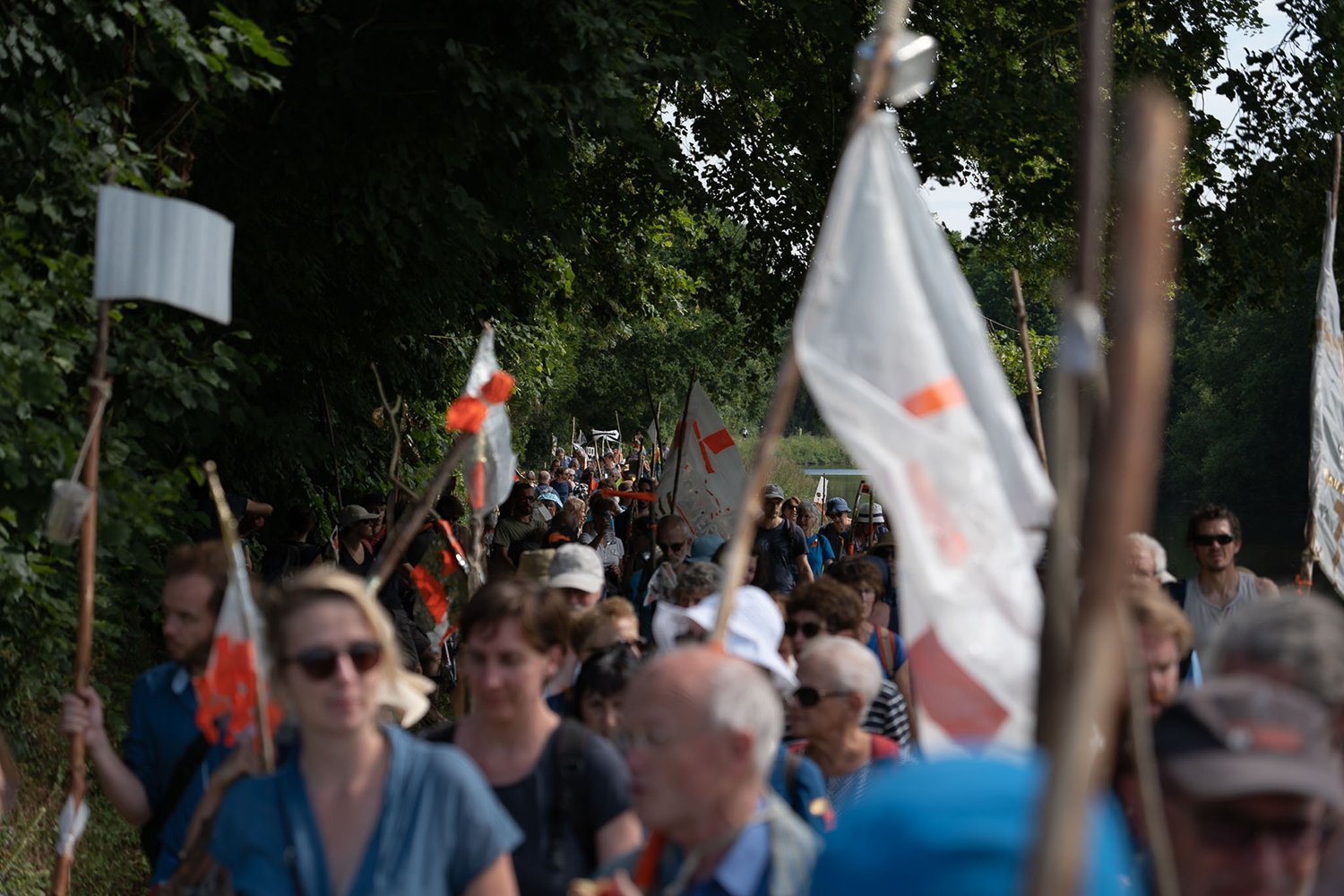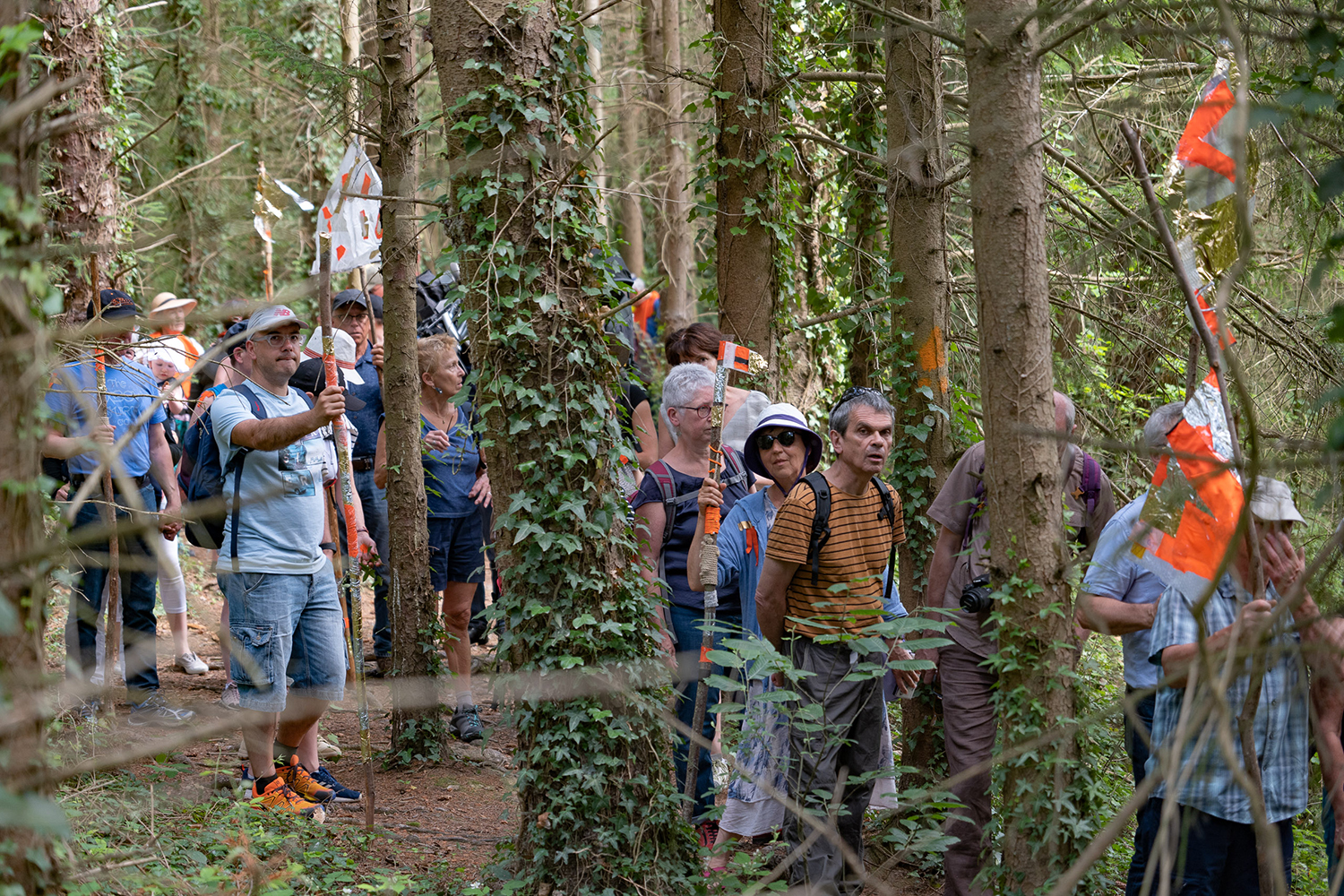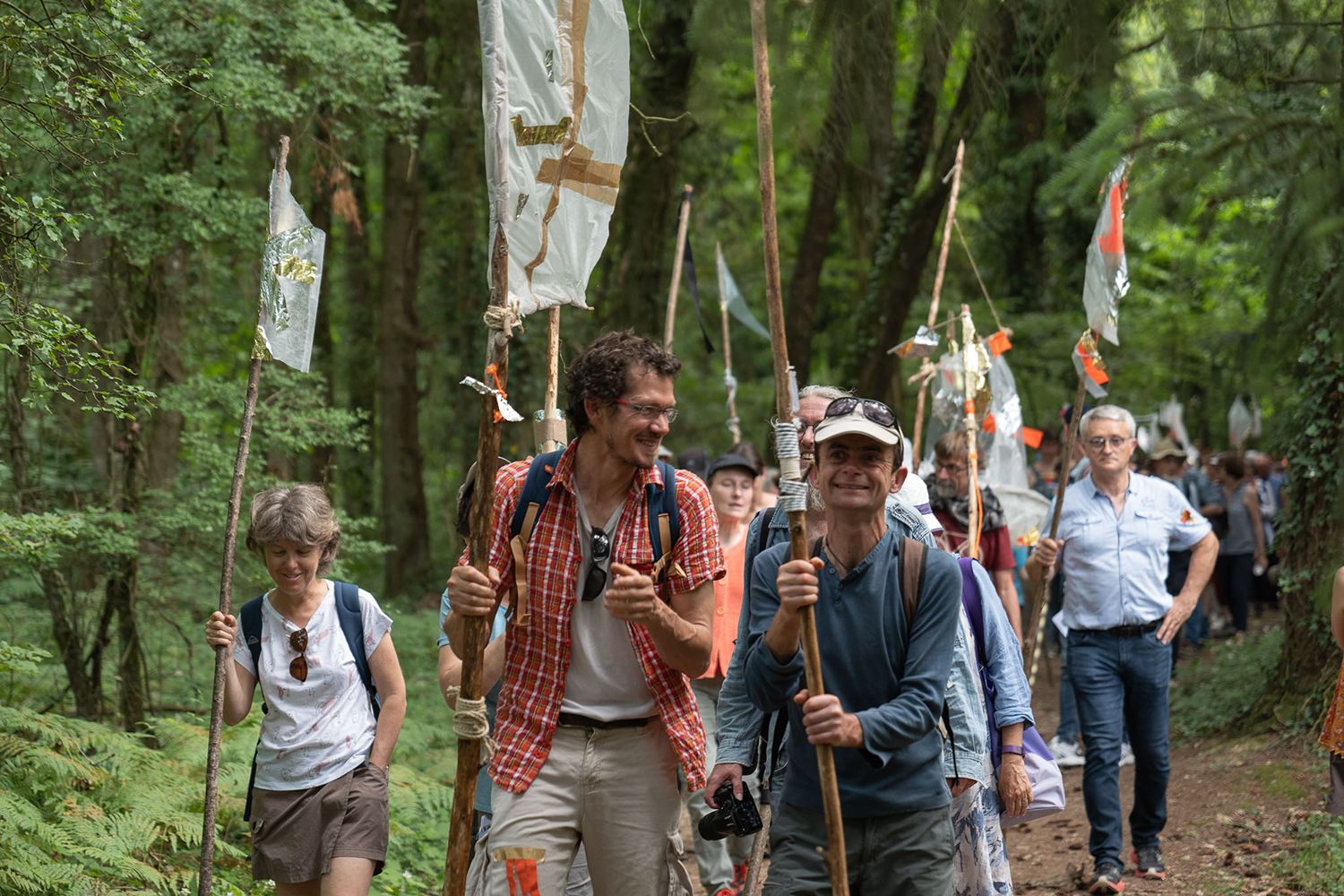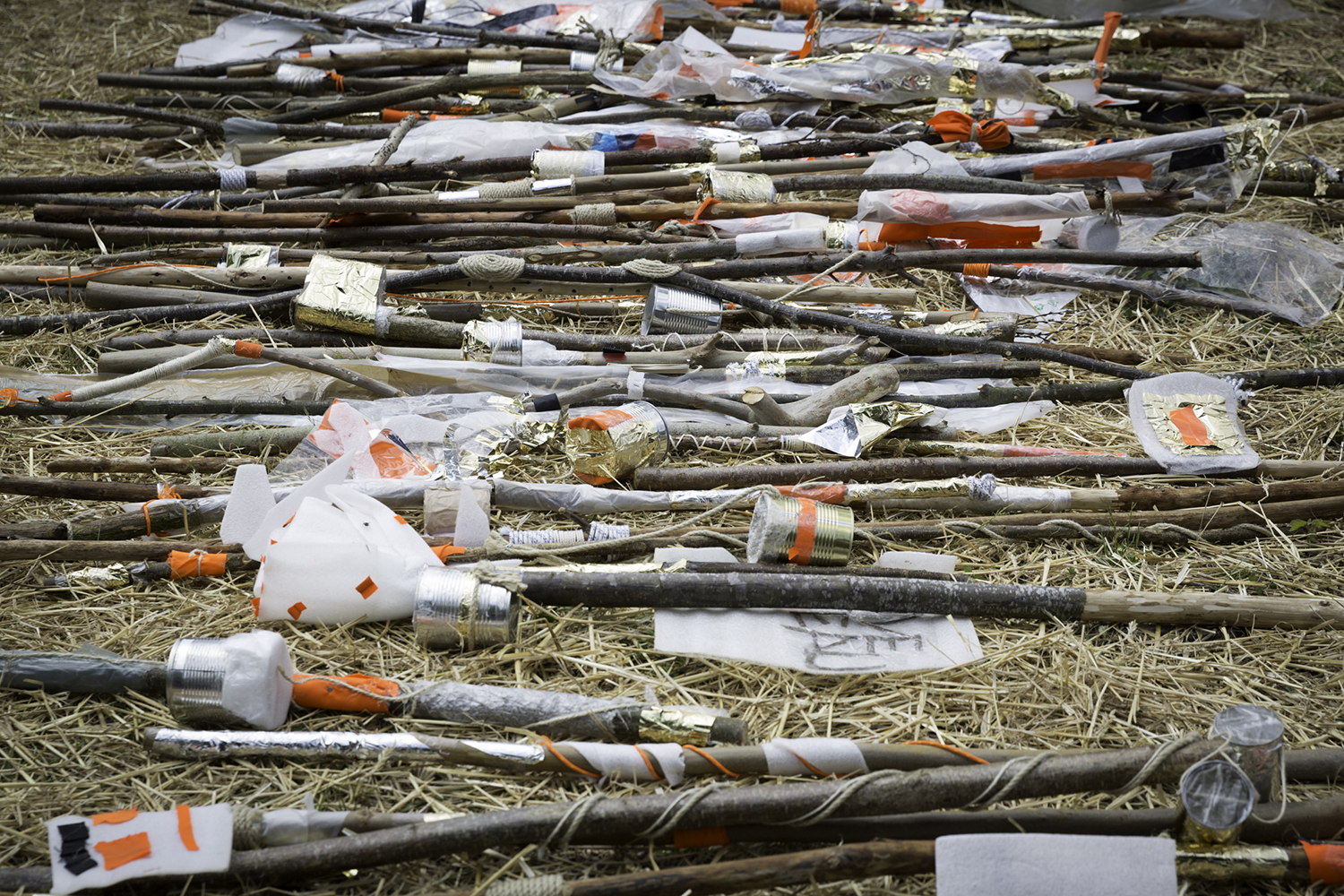 During this joyful journey, the crew, led by school students and made up of singers, local stakeholders, and local inhabitants, came together three times during the summer of 2019 to sing and create movements as a way of returning the river to a future world. Carrying emblems, offerings and coats of arms, the crew opened up paths linking the towns to the river. These singing journeys drew on vernacular traditions, country festivals and contemporary rites, myths of yesterday and tomorrow, local songs and those from distant places. Together we created movements and objects to write a new unifying fiction celebrating the river, as a way of showing it how much it matters to us.
This pioneering project for the Year of Vilaine was created with the landscape designer Léa Muller Itinérances, the artist Sophie Cardin and the choir leaders of the Compagnie Dicilà. It was produced in 2019 in association with hundreds of inhabitants of the valley and two high schools in the region, in workshops and rehearsals.
Listen to the songs in the category « music » in the audio signage of the Valley of the Vilaine.

DOCUMENTATION