Art and Urban Renewal
Le Mas du Taureau, Vaulx-en-Velin: Local urban renewal policy in the Lyon Metropolitan Area , 2015-2016
In 2015, the Lyon Metropolitan Area decided to undertake several new urban renewal programmes, the NPRNRU2, in eight priority zones in the region. The names of these neighbourhoods convey powerful images: Le Mas du Taureau, la Duchère, Villeurbanne. The Lyon Metropolitan Area was keen to integrate artistic projects within this new phase of the programme. We worked with them to determine the contours of the project.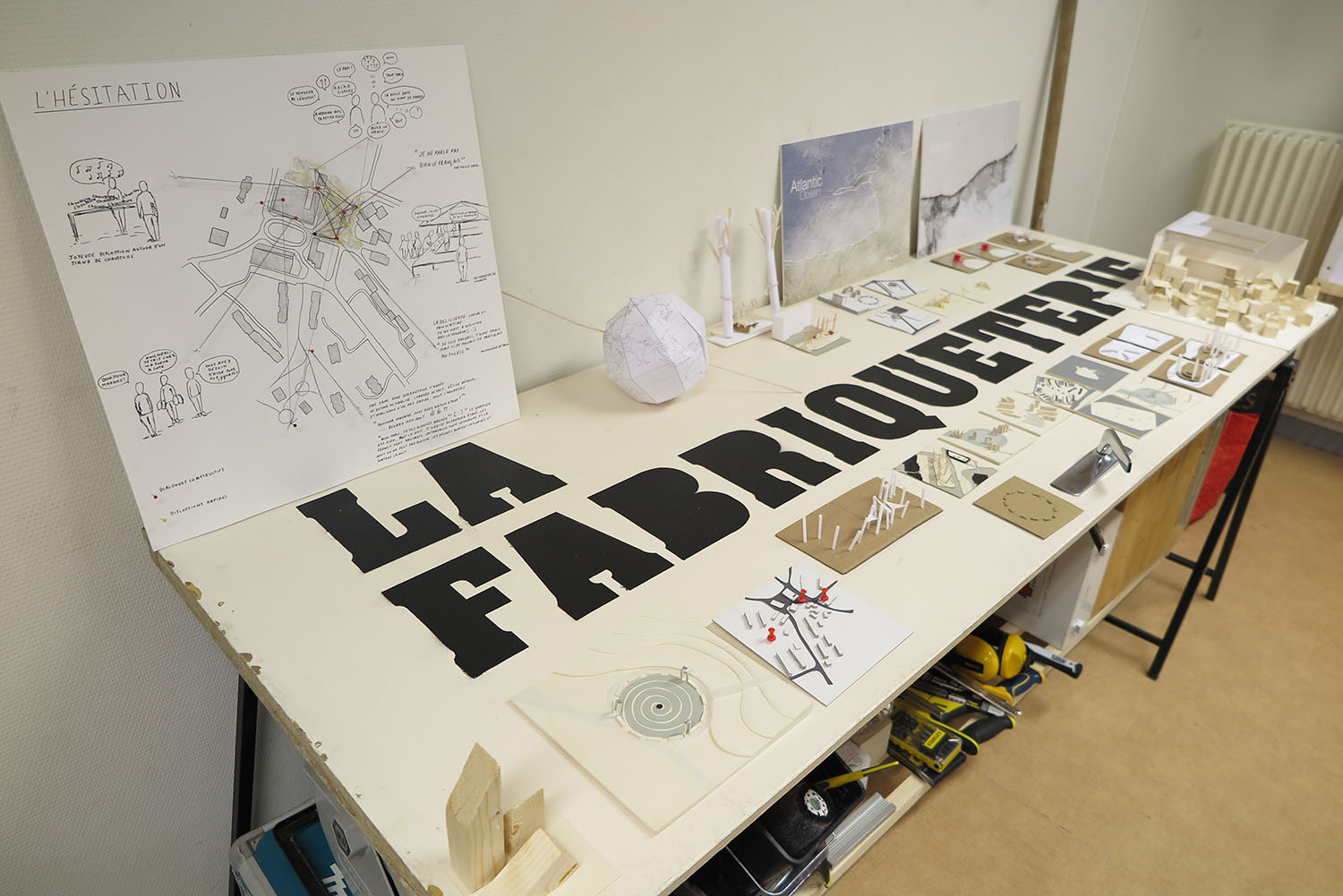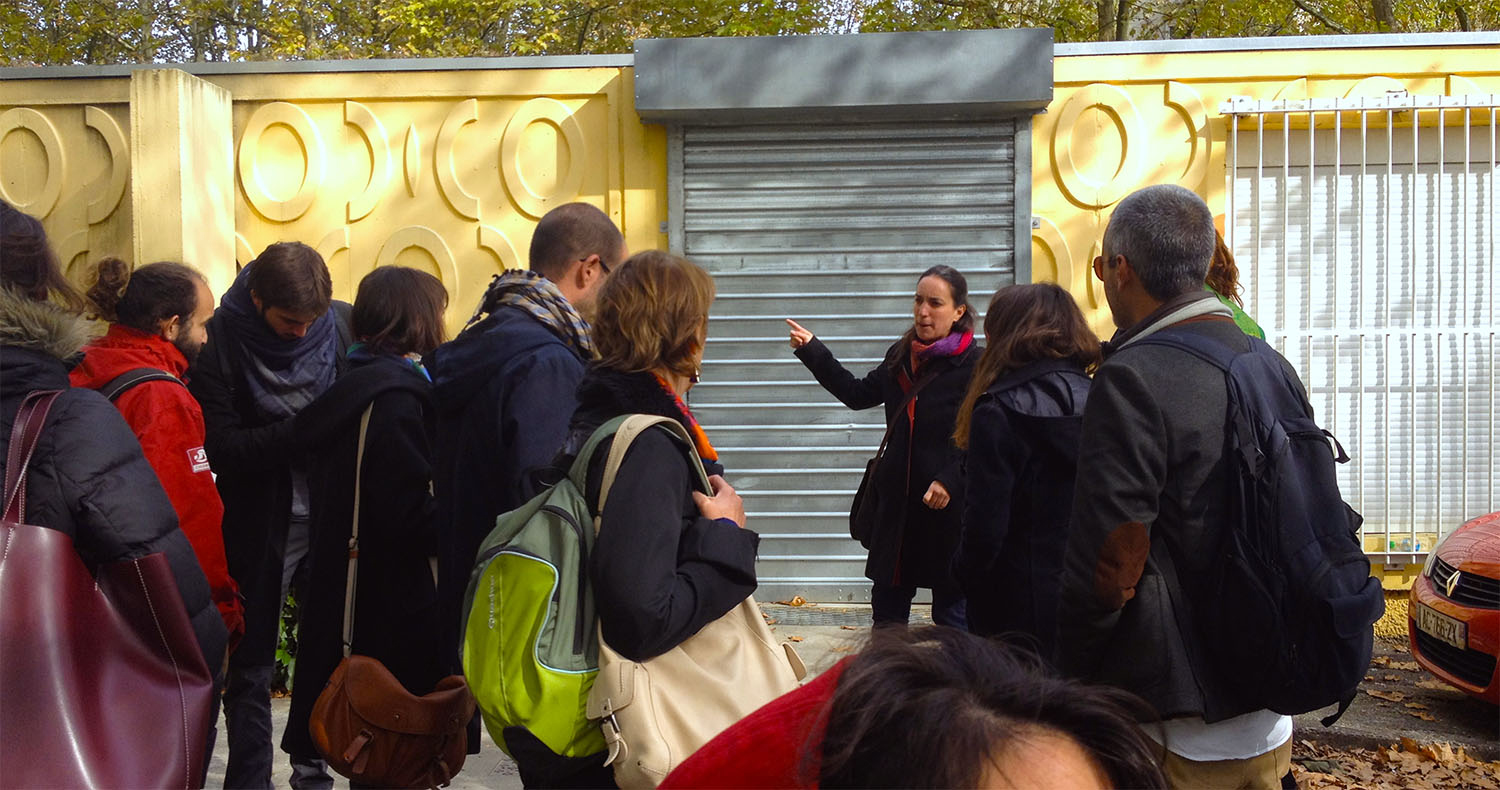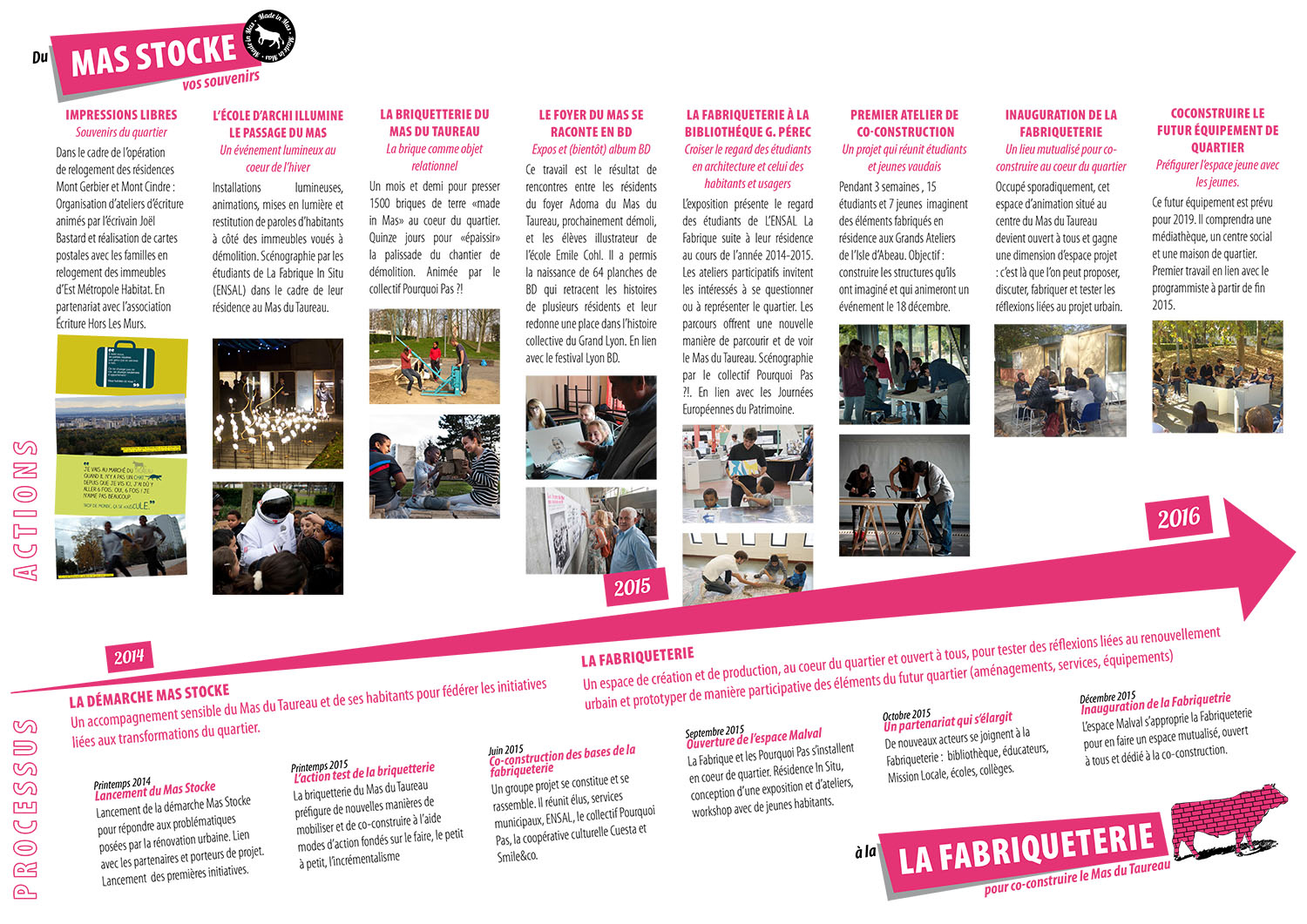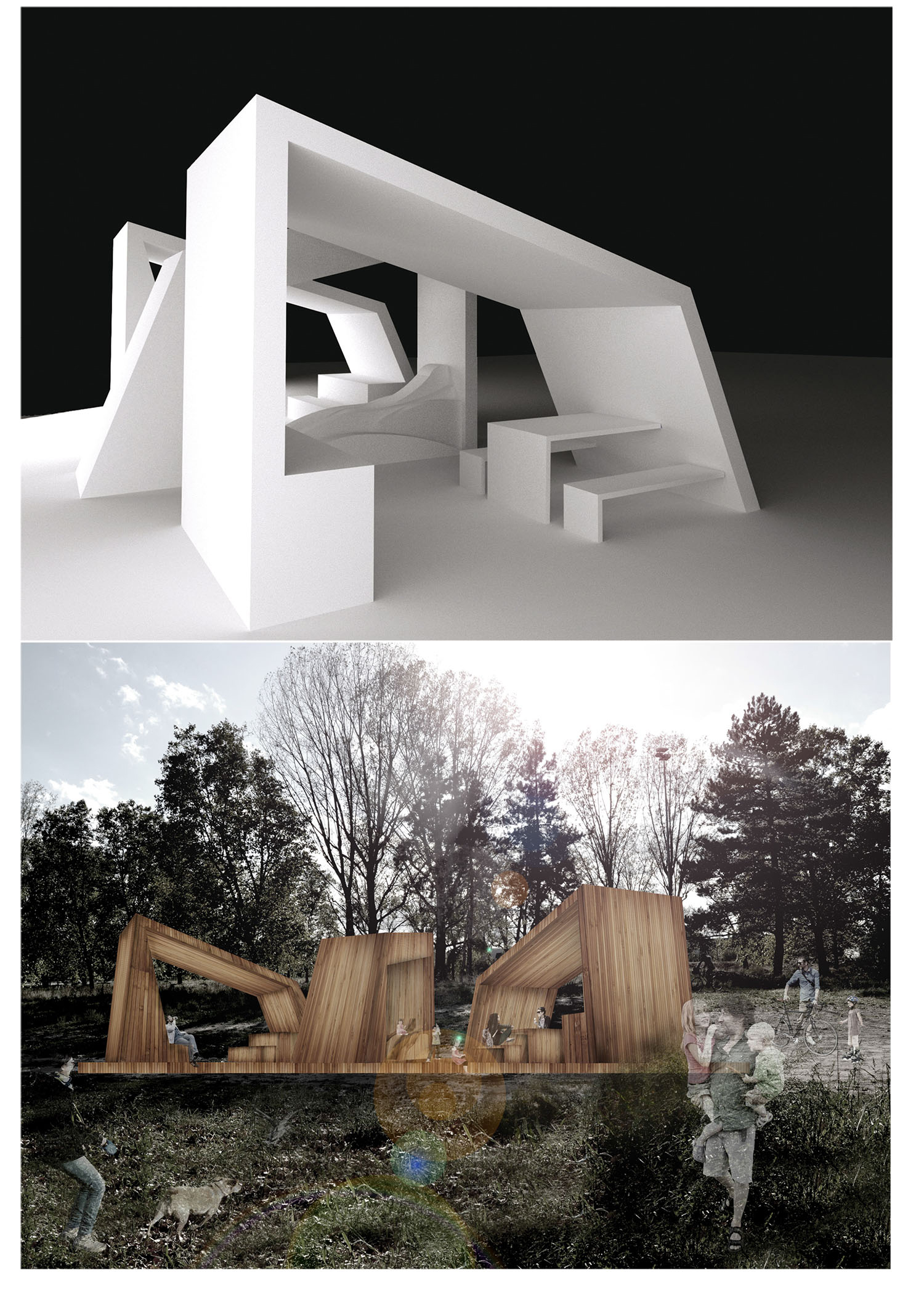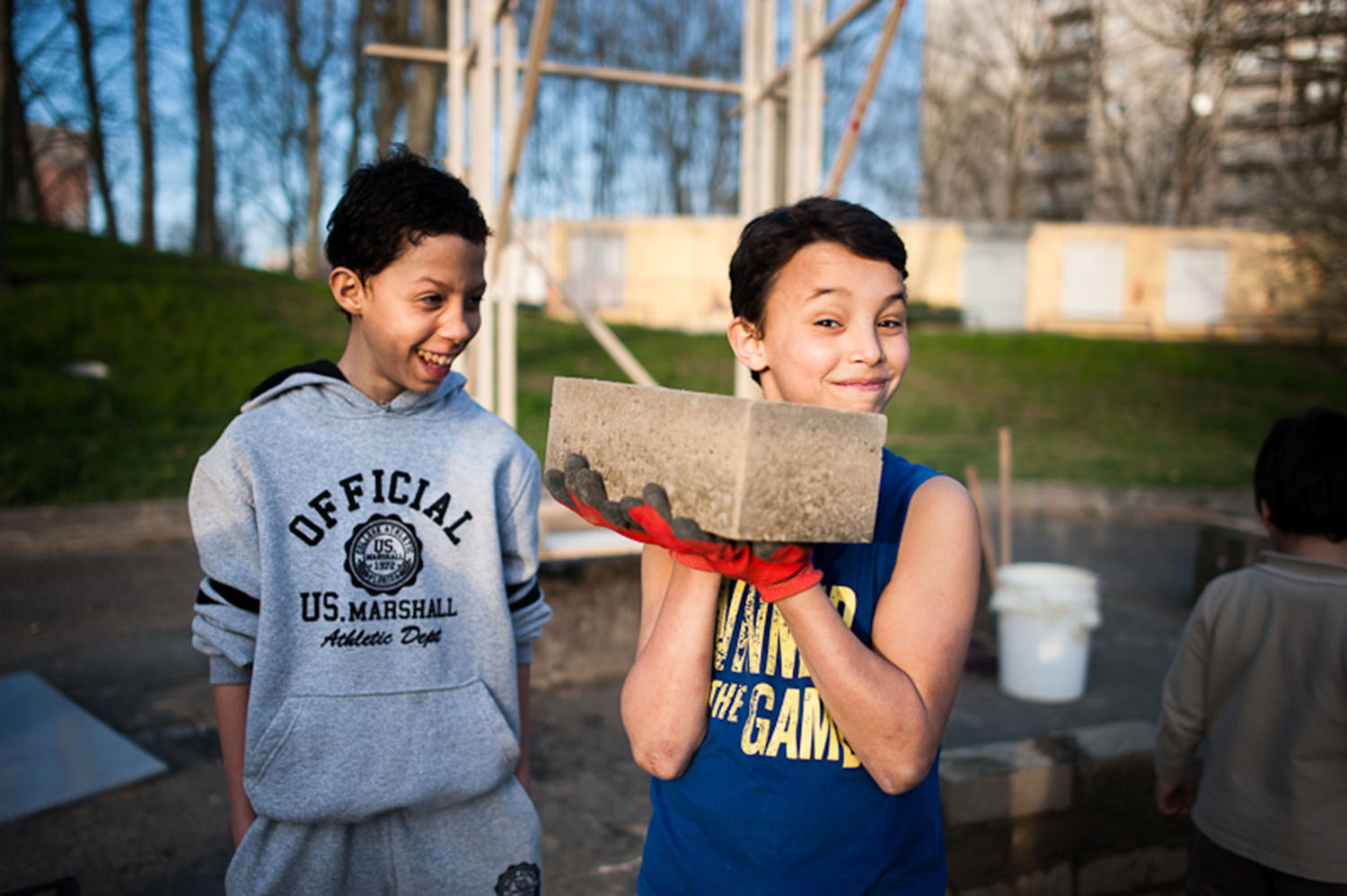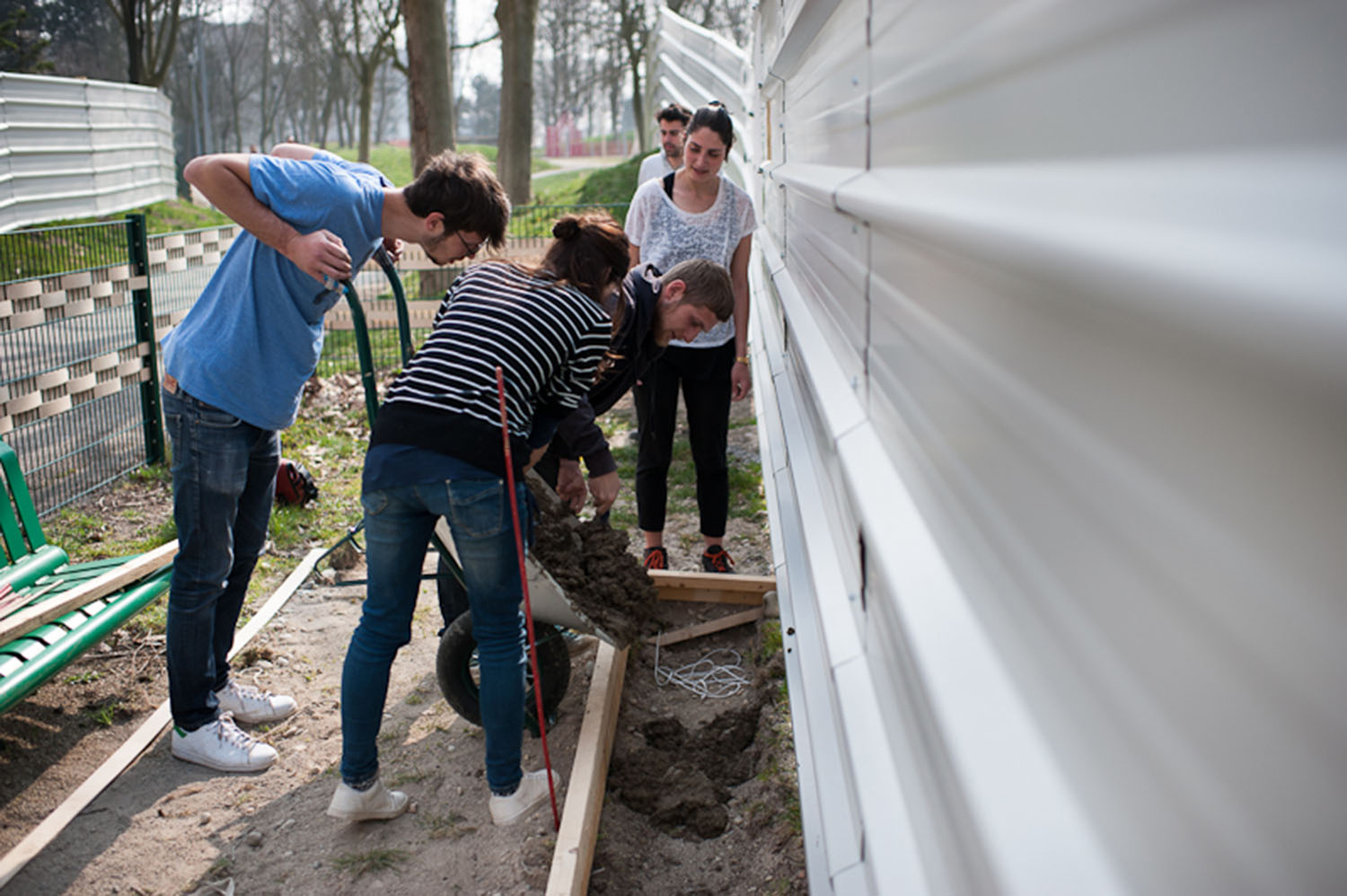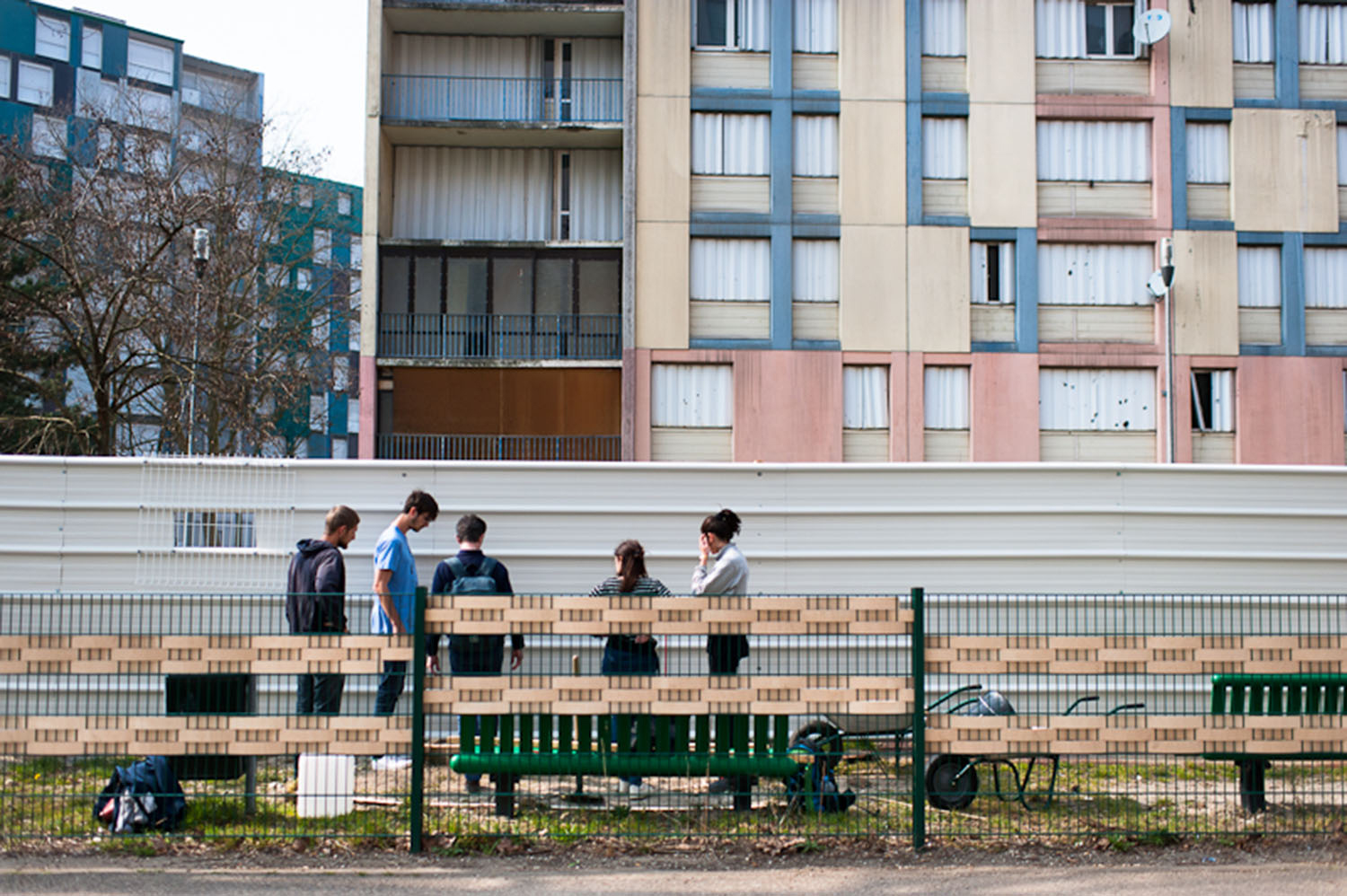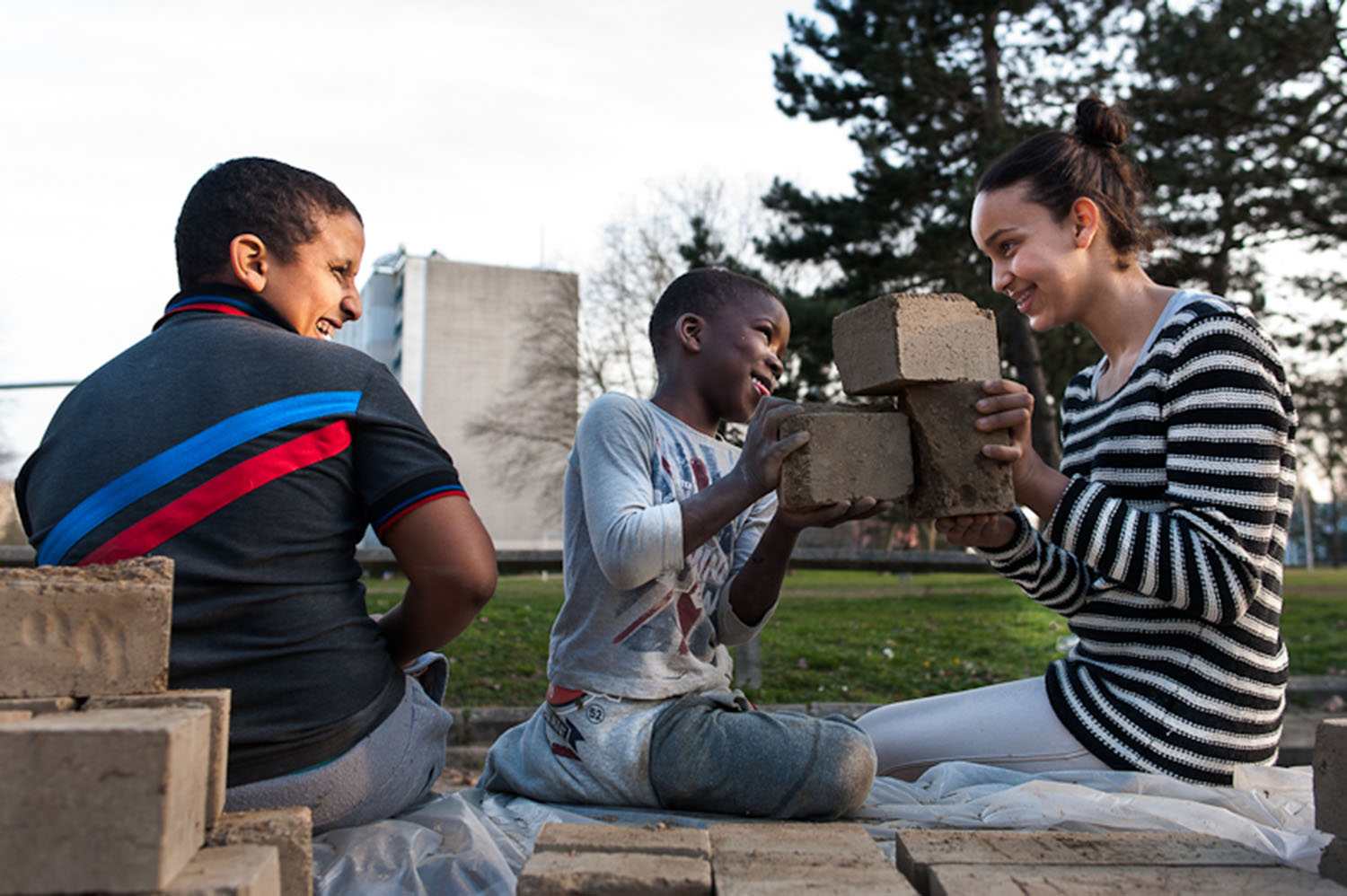 Following an initial assessment, undertaken in cooperation with the ARTER production company, of potential projects within the eight regions that make up the Lyon Metropolitan Area, a pilot project was set up in the Mas du Taureau neighbourhood of Vaulx-en-Velin, a neighbourhood that is typically representative of the nationwide urban renewal policy.
The project was articulated around a highly local approach, with a group of participants comprised of the architecture collective les Pourquoi Pas, the ENSAL school of architecture located in Vaulx-en-Velin, and the Grand Project de Ville. The idea behind this strategy was to work with local residents and include them in aspects of the neighbourhood's new planning schemes. We suggested creating a bridge between this empowerment scheme, the long-standing neighbourhood associations and the overall city development plan to develop a prototype for a multimedia library, one of the proposed new neighbourhood facilities. A pop-up space called la Fabriqueterie, a creative development and production space open to the public, was set up during the summer of 2016 in a disused space in the heart of the neighbourhood. Following on from this, the Pourquoi Pas collective has continued to develop ideas for the neighbourhood and to collaborate with local residents.
DOCUMENTATION