Women Walking
Quimper, Brittany , 2020
How comfortable do women feel in the neighbourhood surrounding a railway station ? Does the way these spaces of flux promote equality between men and women? How can this be measured ?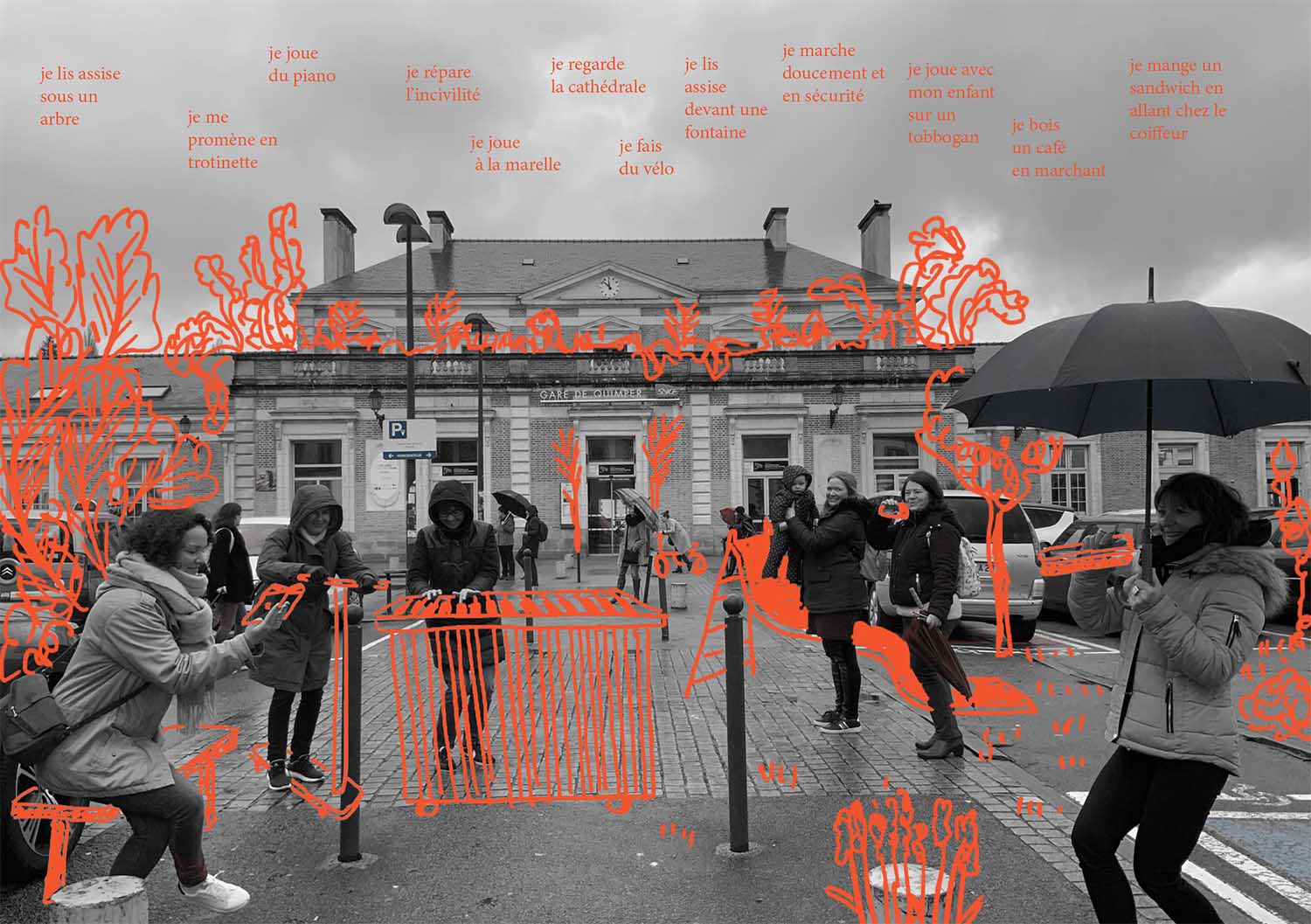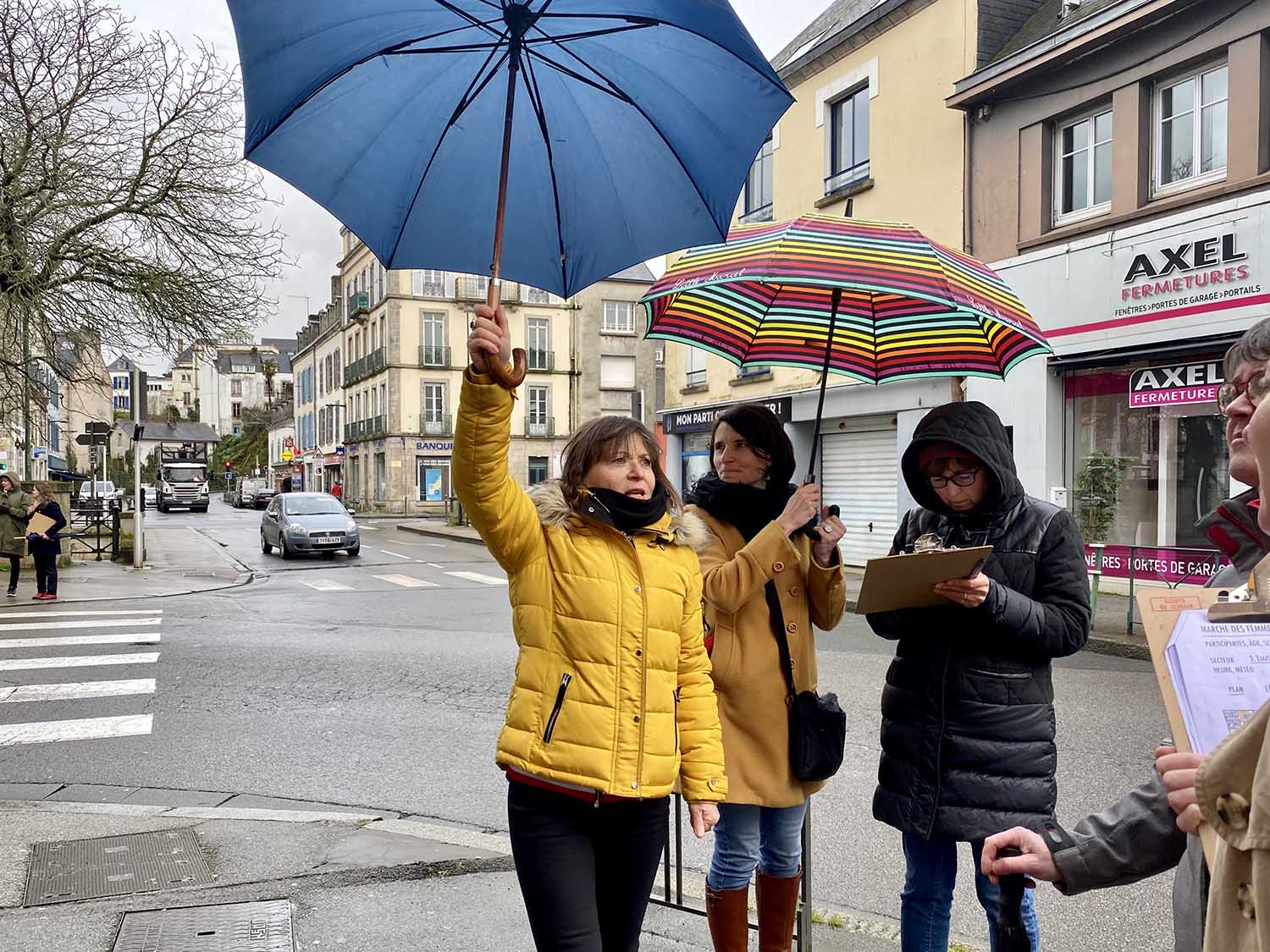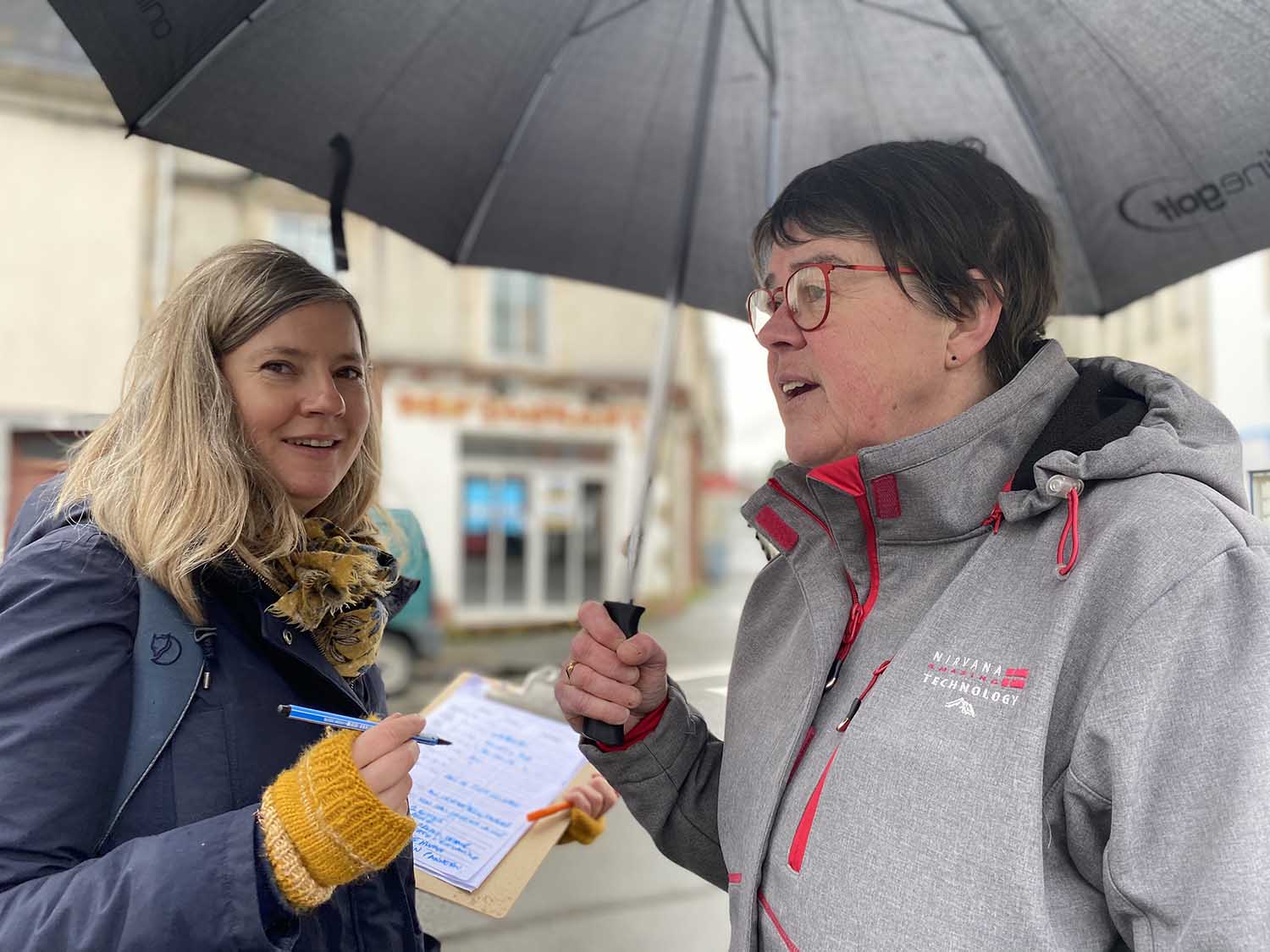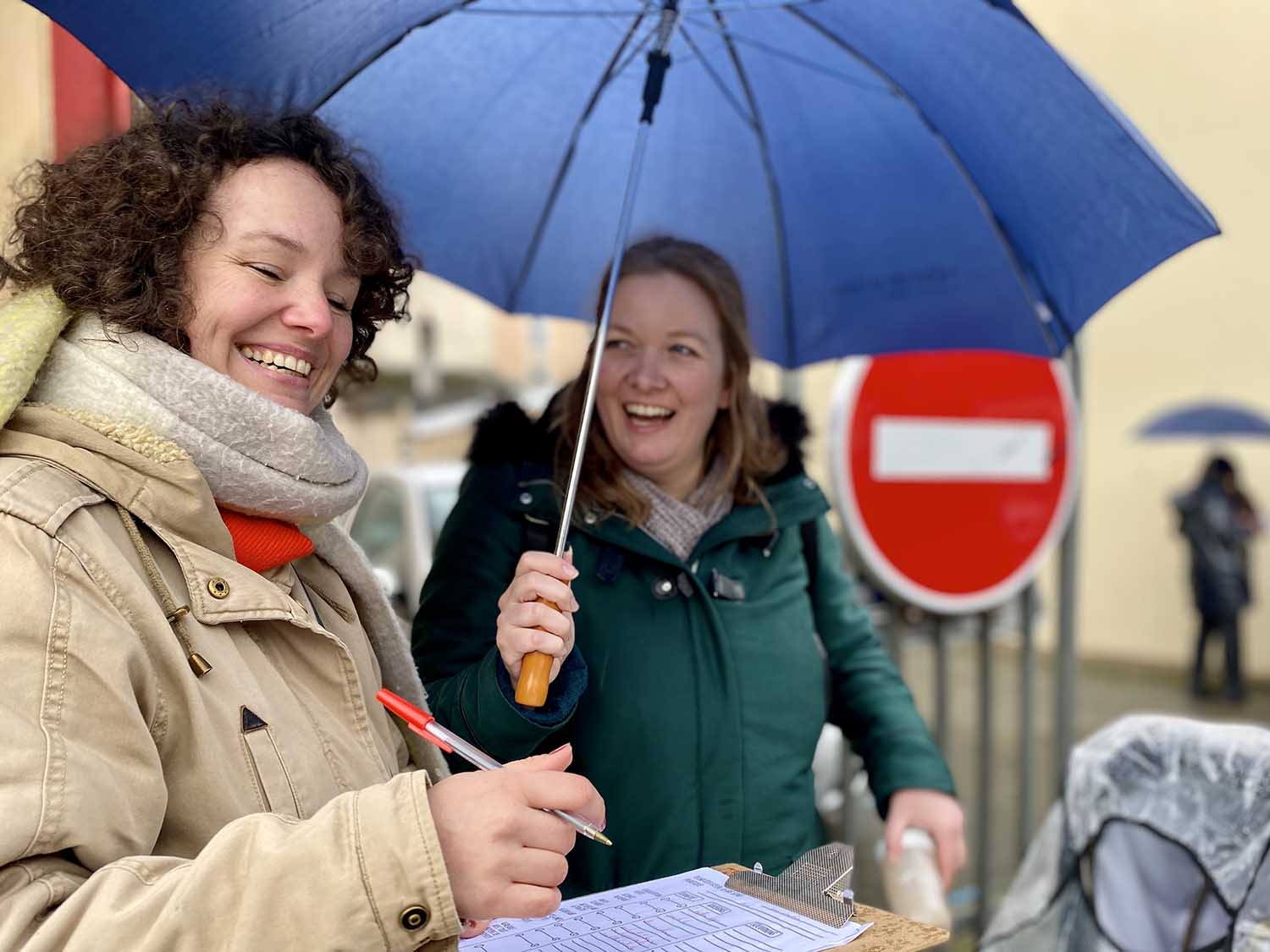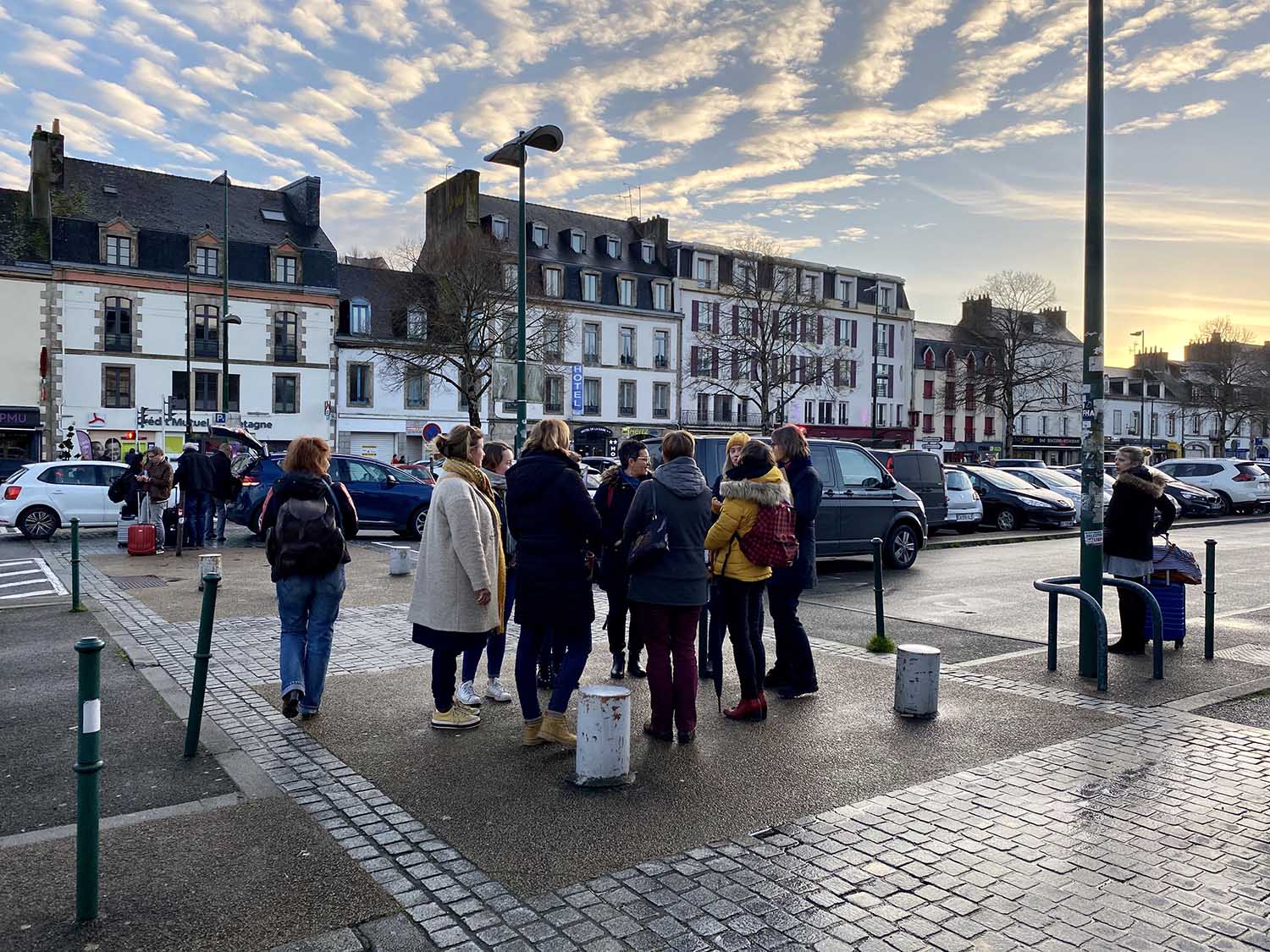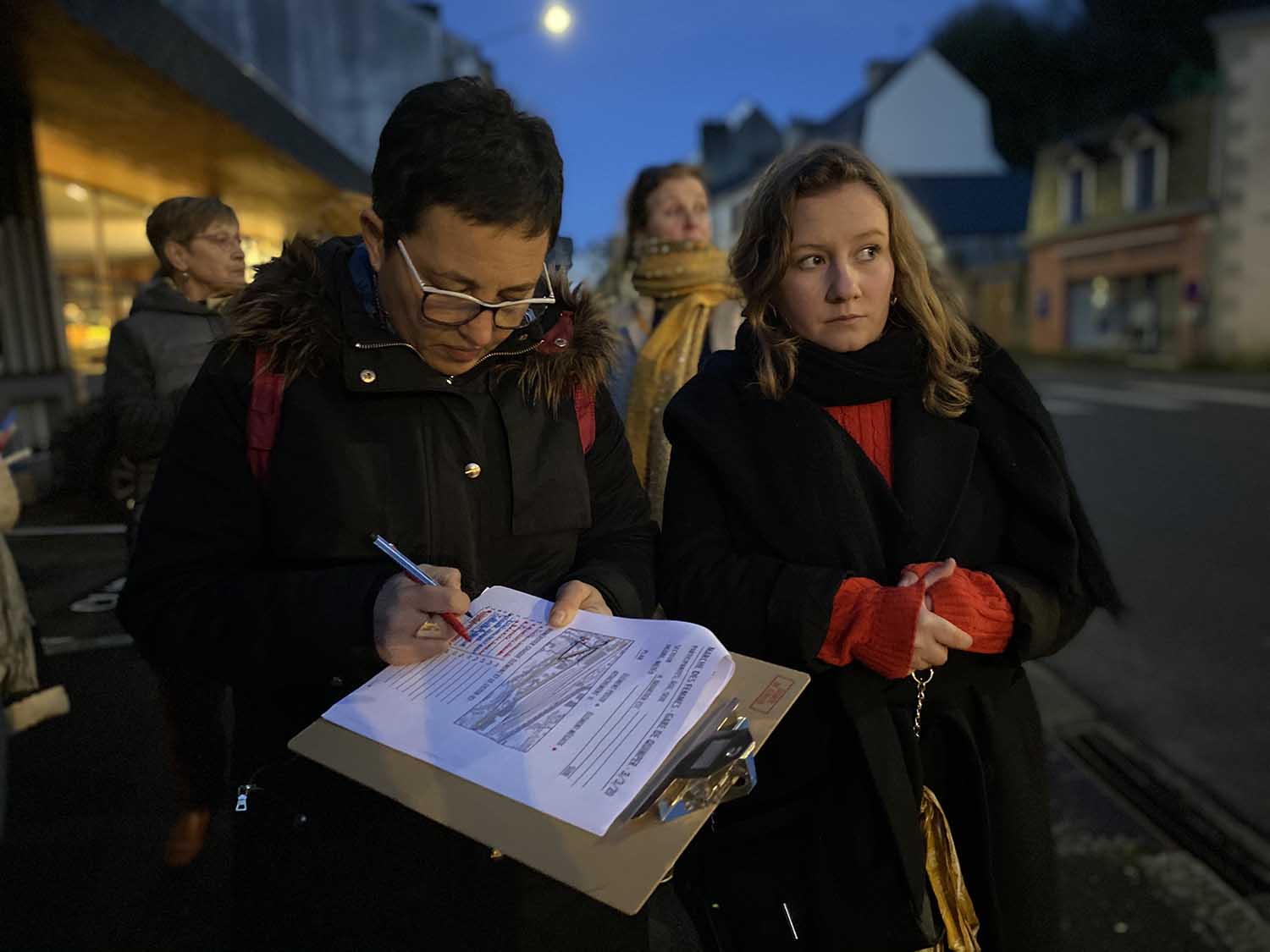 These are questions that have preoccupied the Région Bretagne – specifically the department for "Equal rights and social innovation" and the senior management responsible for "Transport and Mobility" – for several years. The project to renovate the Quimper railway station, partly financed by the regional government, offers a concrete terrain for considering these issues and conceptualising operational changes for future renovation projects. Knowing the project in detail, and with a genuine connection to the neighbourhood through our work on the project Gare-Parc (Station Park), we designed and implemented an experiment inspired by "exploratory walks by women", using tried and tested formats designed by Cuesta's associate artists, notably GONGLE's "Photo Set", in order to gather information about the renovation, as well as to look at different ways of managing these public spaces and bring them to life.
This experiment took the form of two walks undertaken by around twenty women, blending questionnaire, observation, performance and workshops for analysing our findings.
This shared experiment with the project management team carrying out the renovation, as well as various partners, was a way of both reinforcing the project and highlighting some potential problems that had not yet been considered – underlining the importance of involving specialists in the use of social spaces in such projects.
The results will not only feed into this project but also those of other railway station renovations in Brittany.
DOCUMENTATION