Journeys & Stopovers
Vallée de la Vilaine, Rennes Métropole
La Traversée embarquée , 2018
La Traversée embarquée was created in summer 2018 as a way of exploring navigating the river across the Vallée de la Vilaine. Having cleared the Valley's paths and pedalled the length of the towpath and along the country roads, we decided to have a go at navigating it !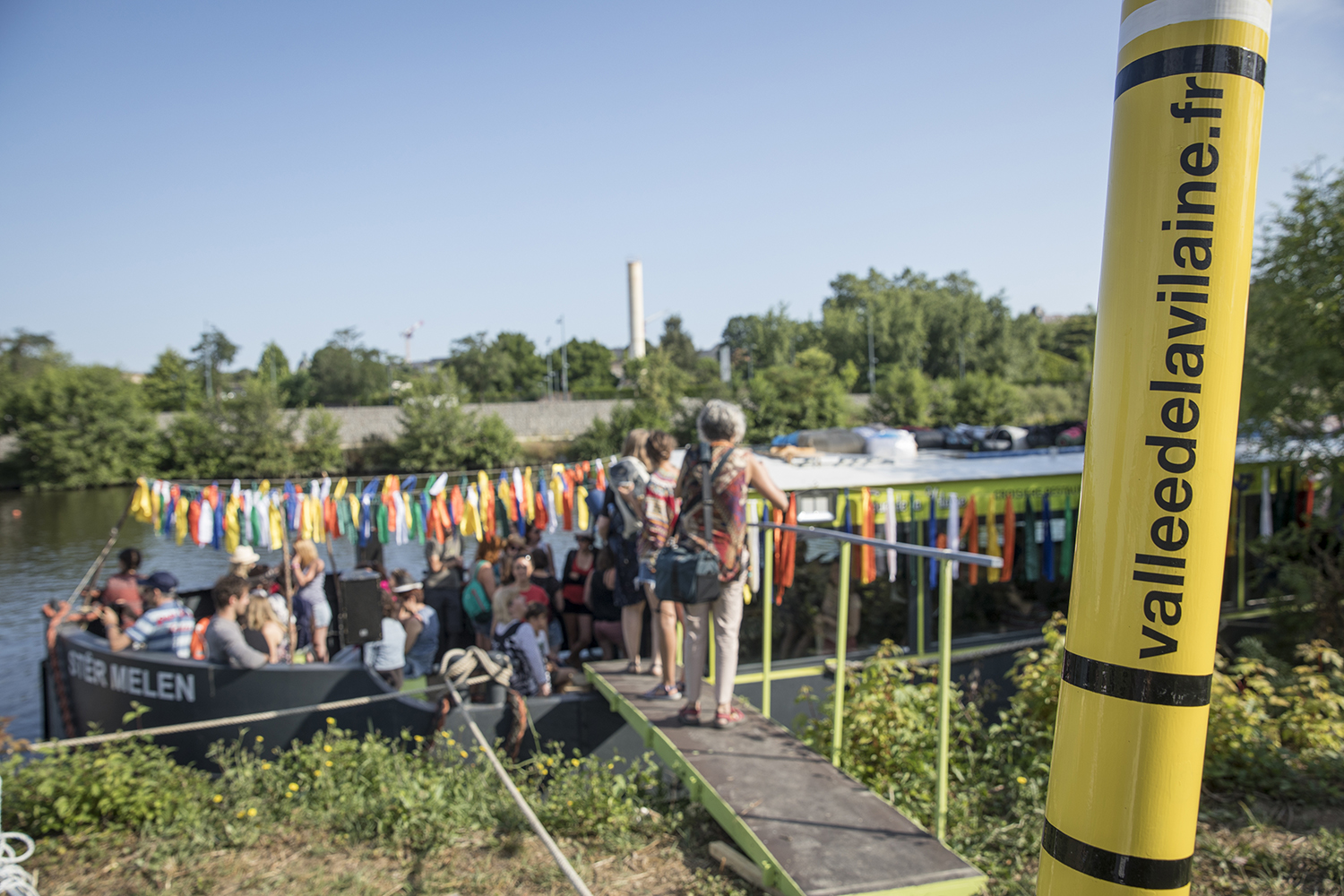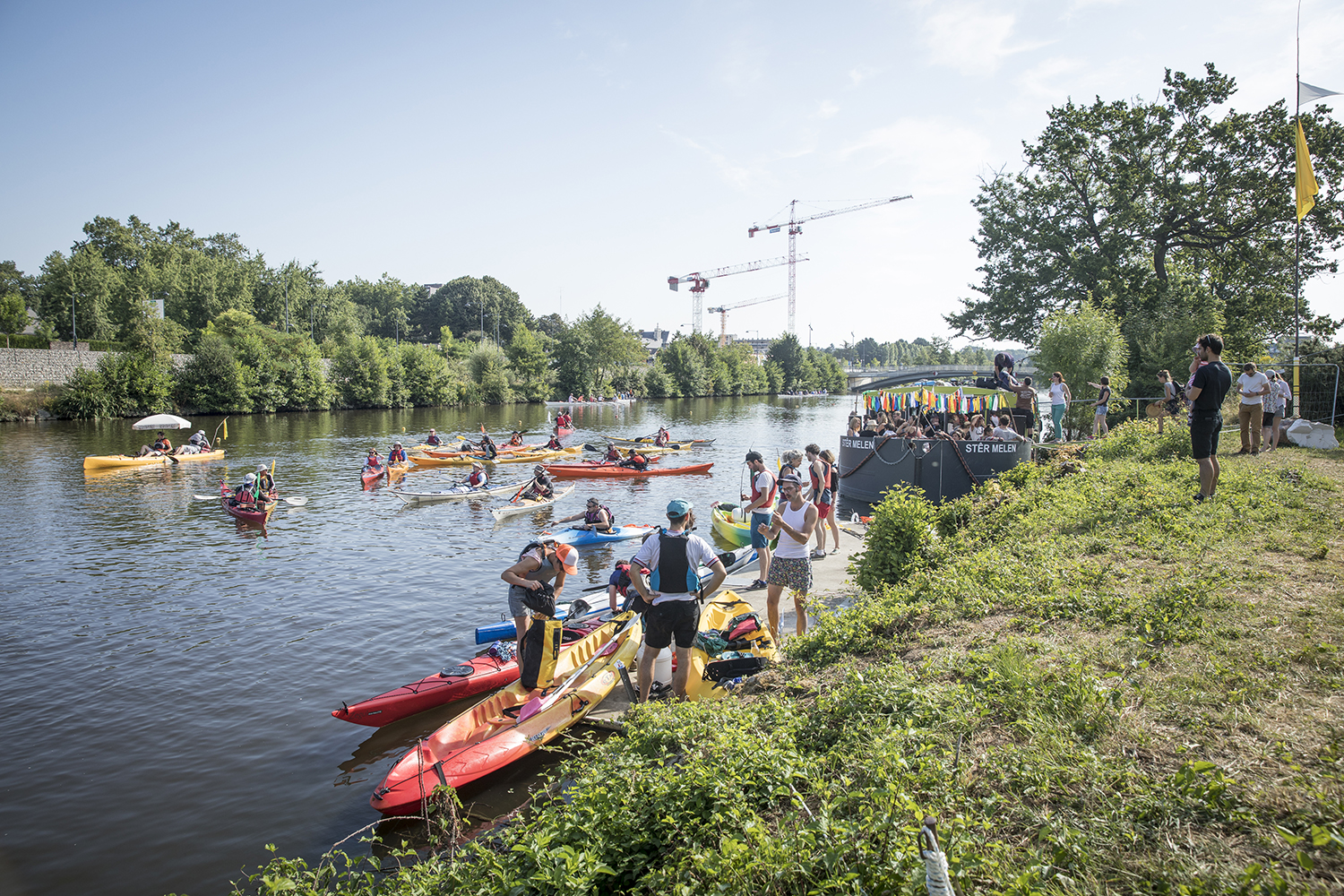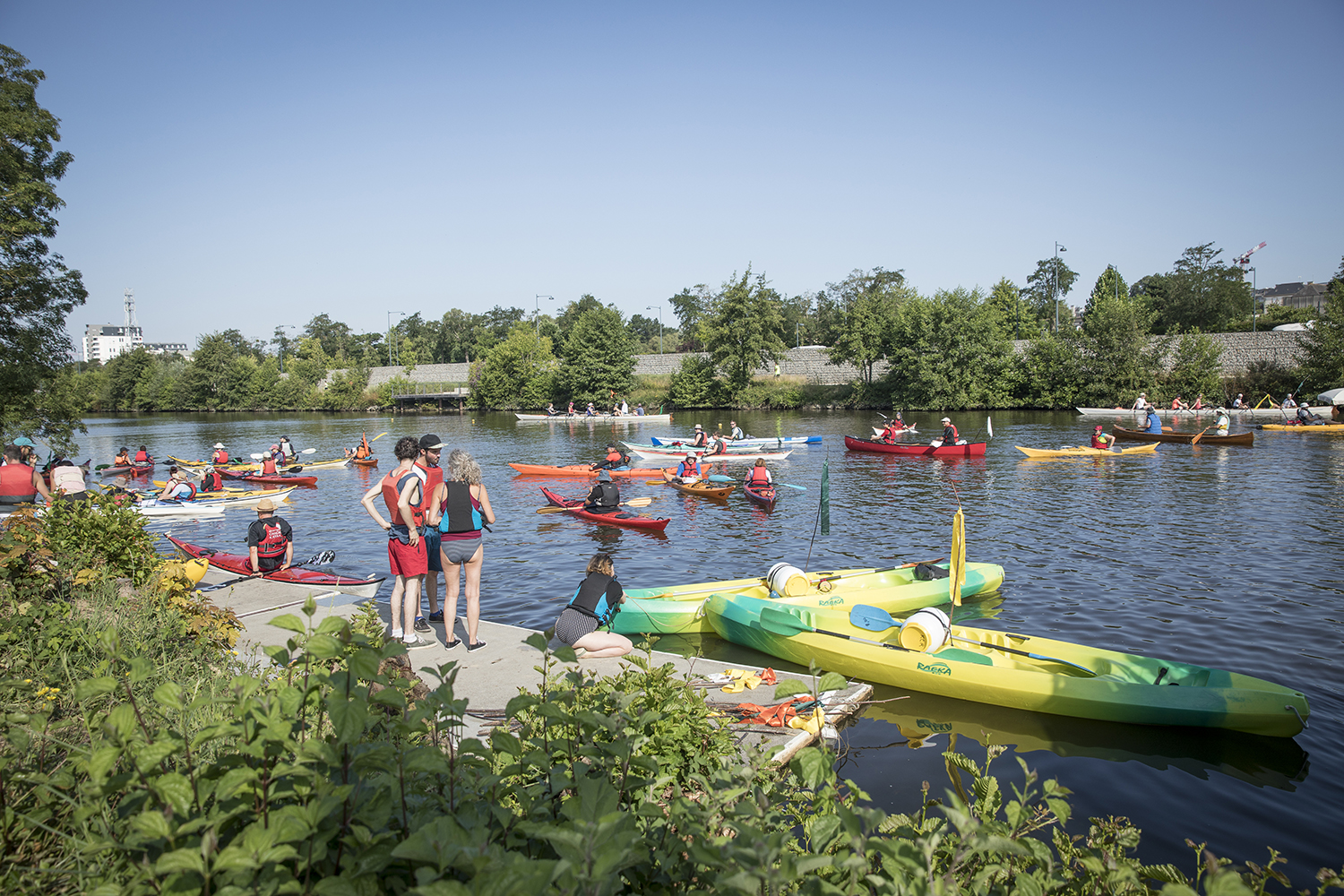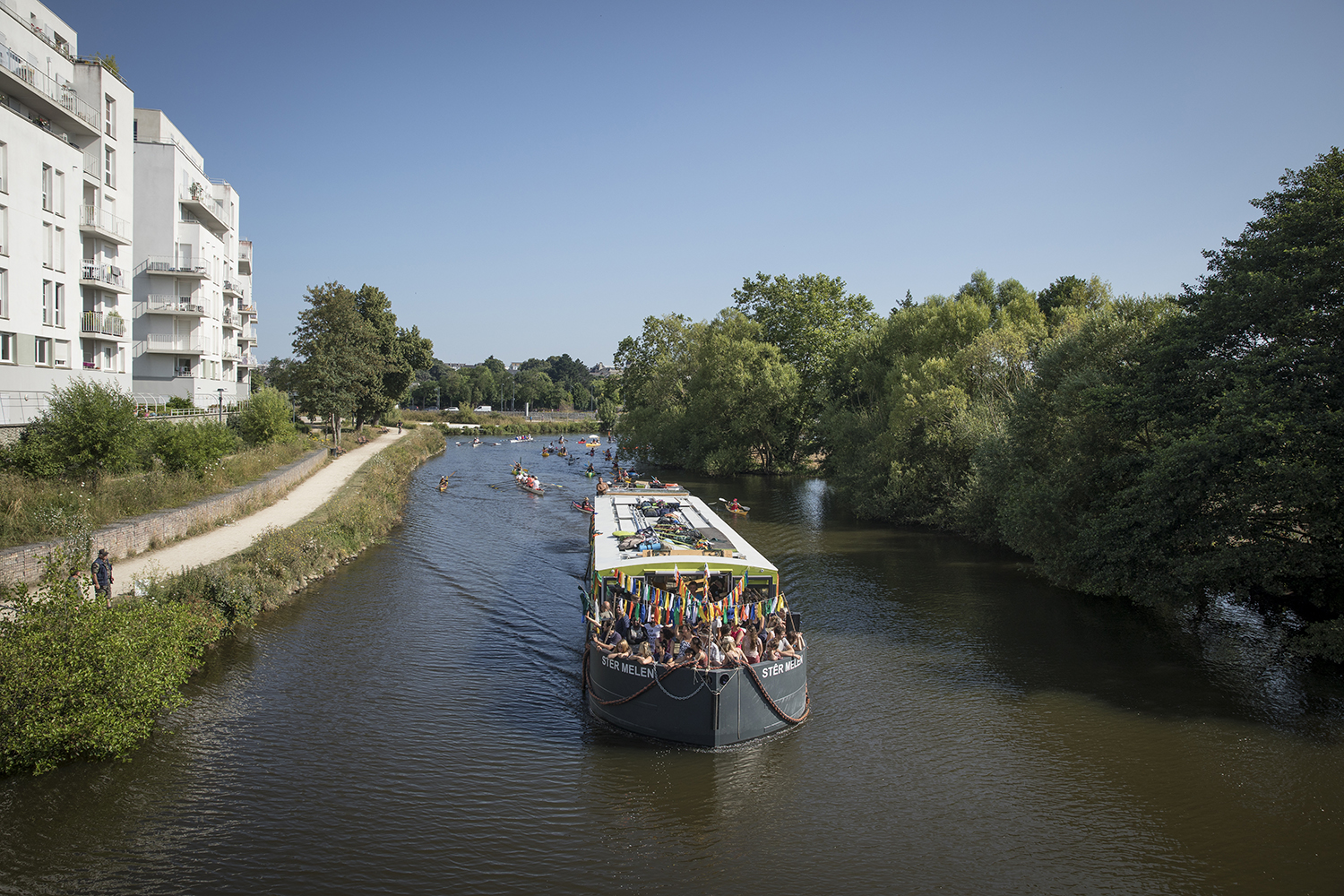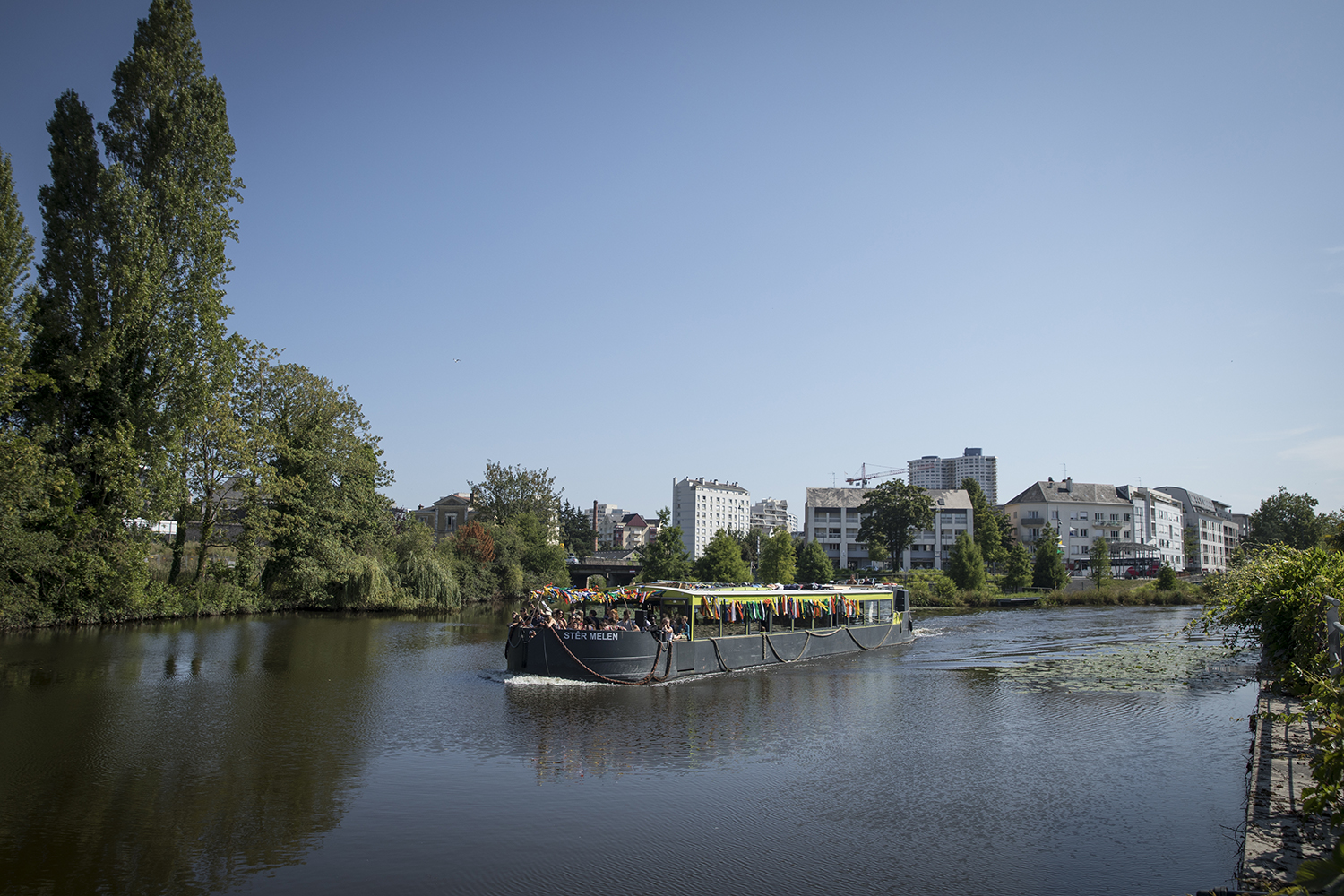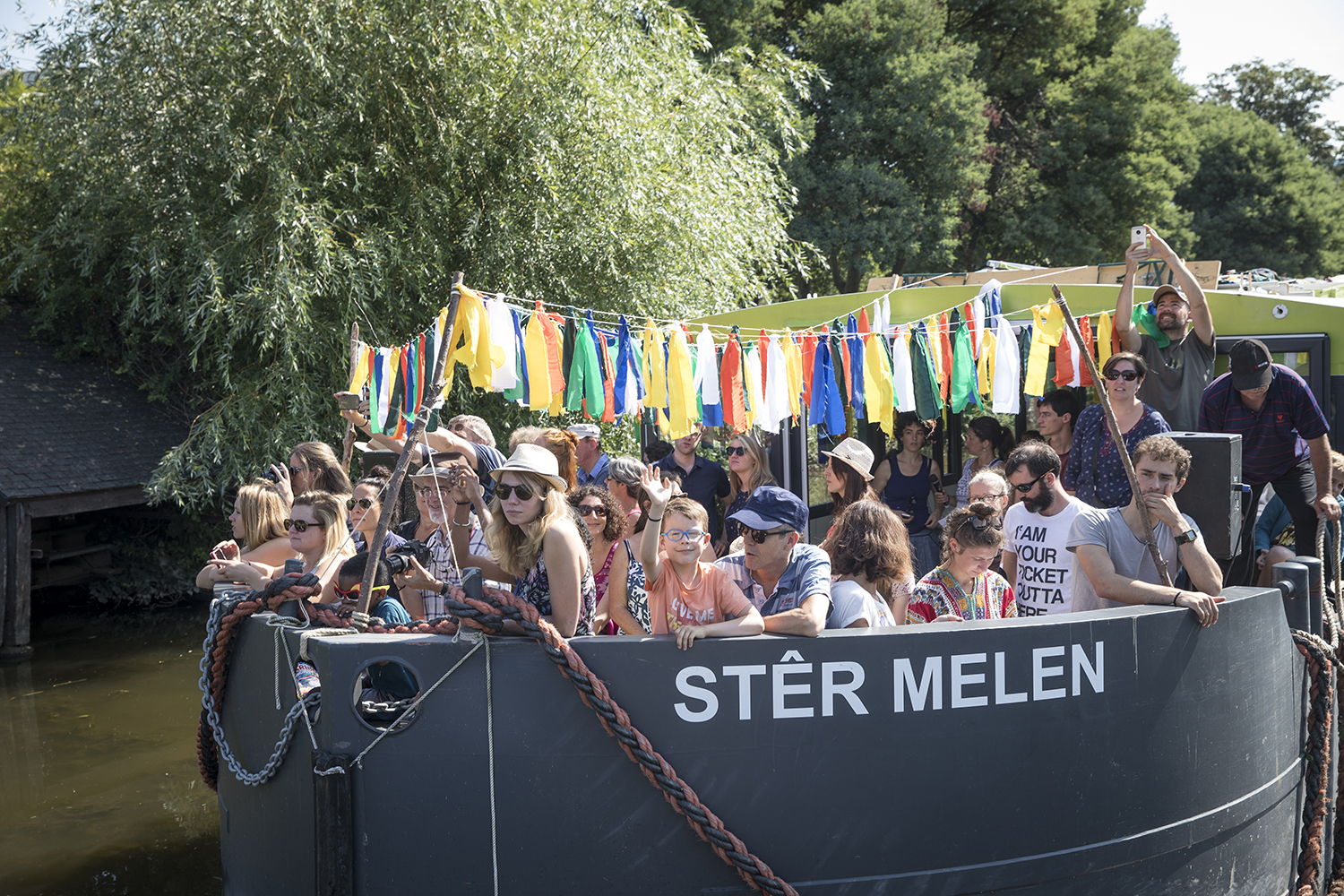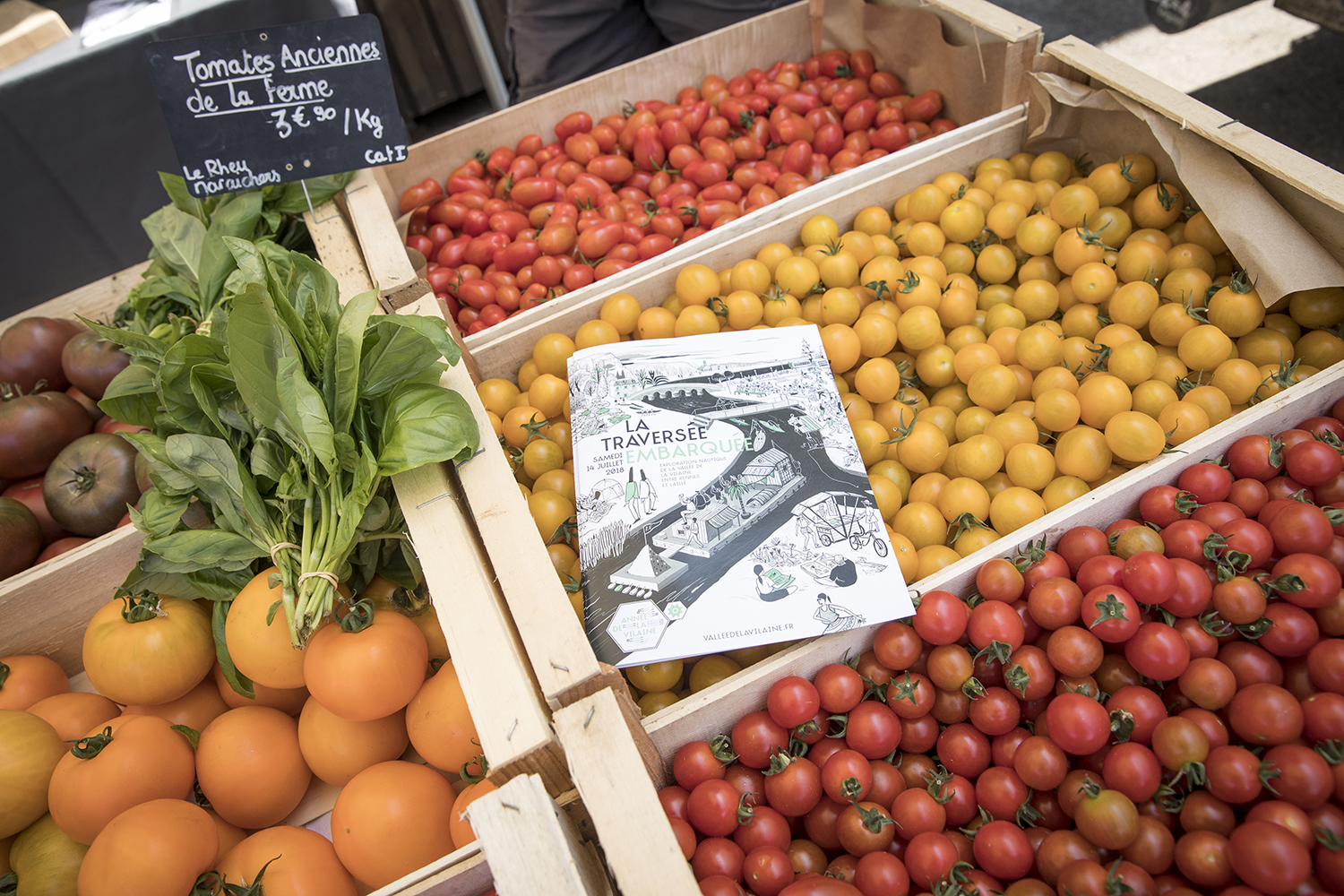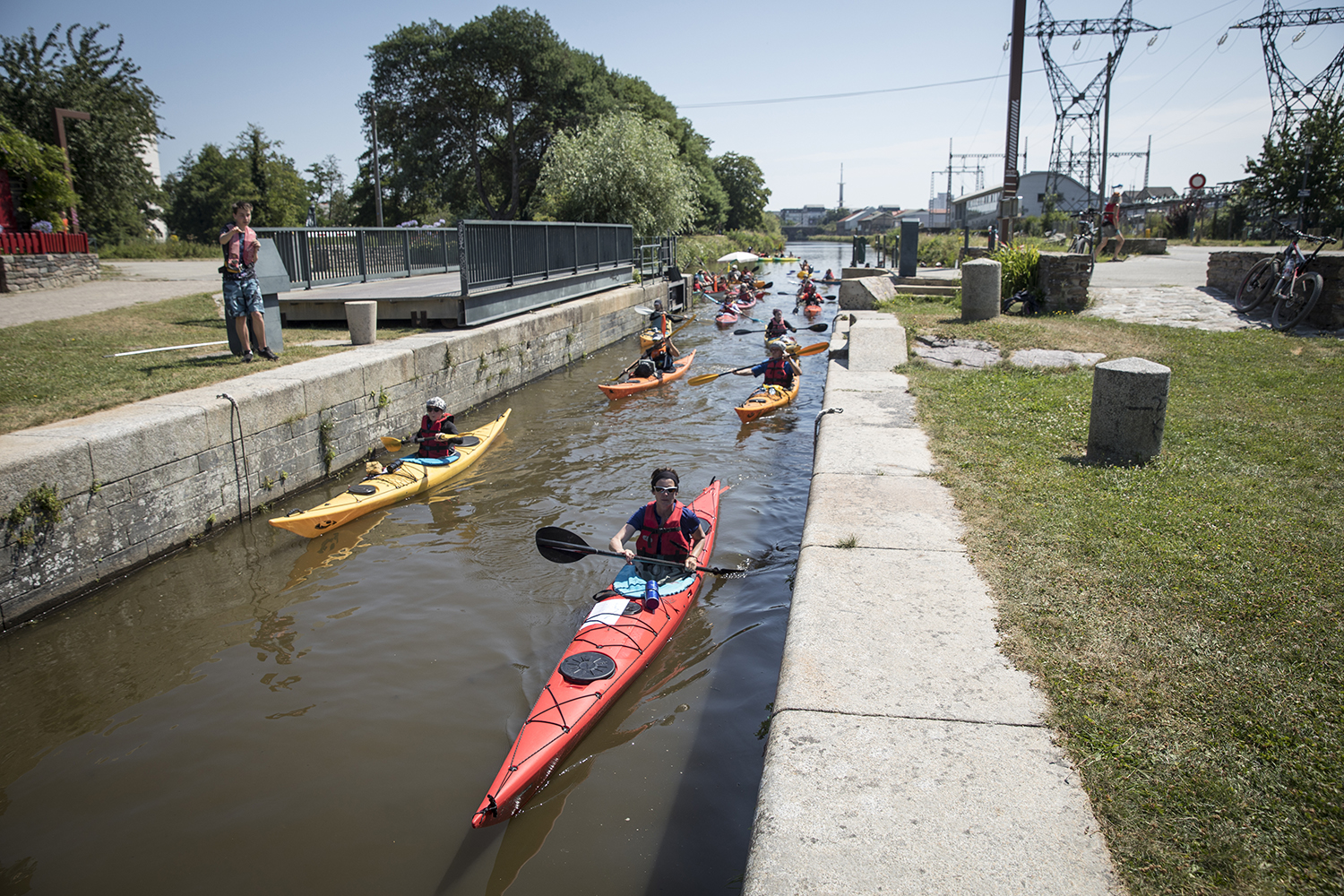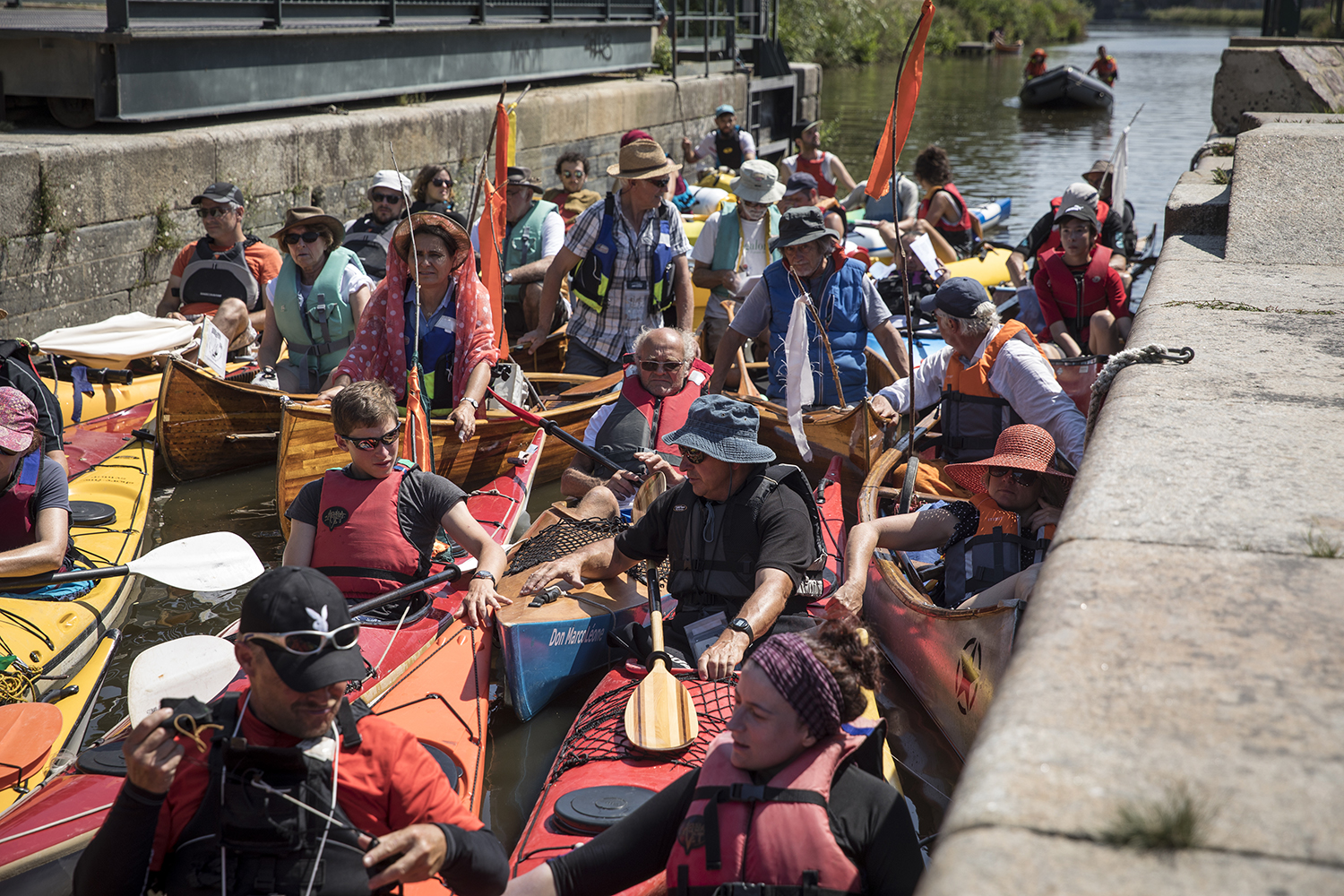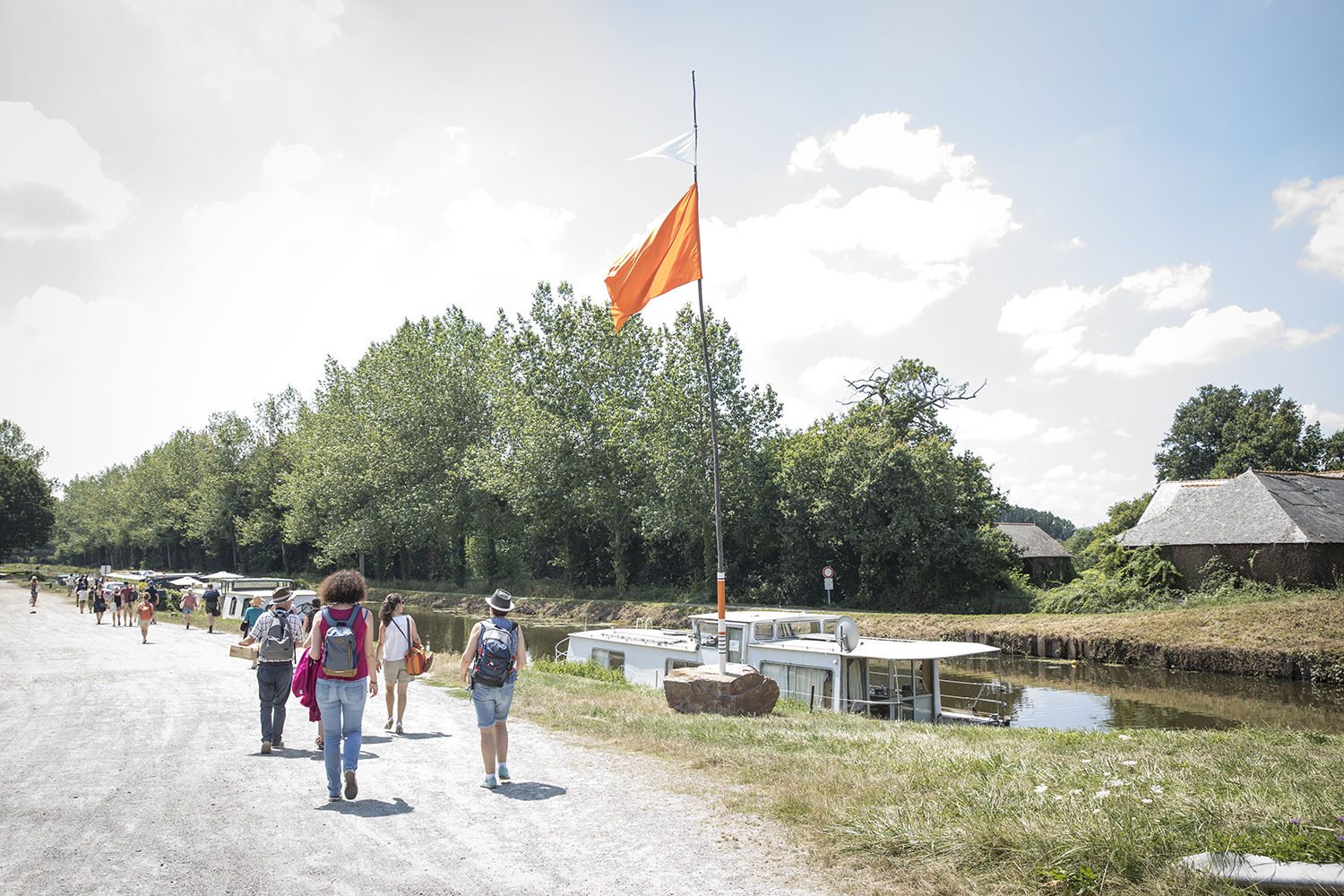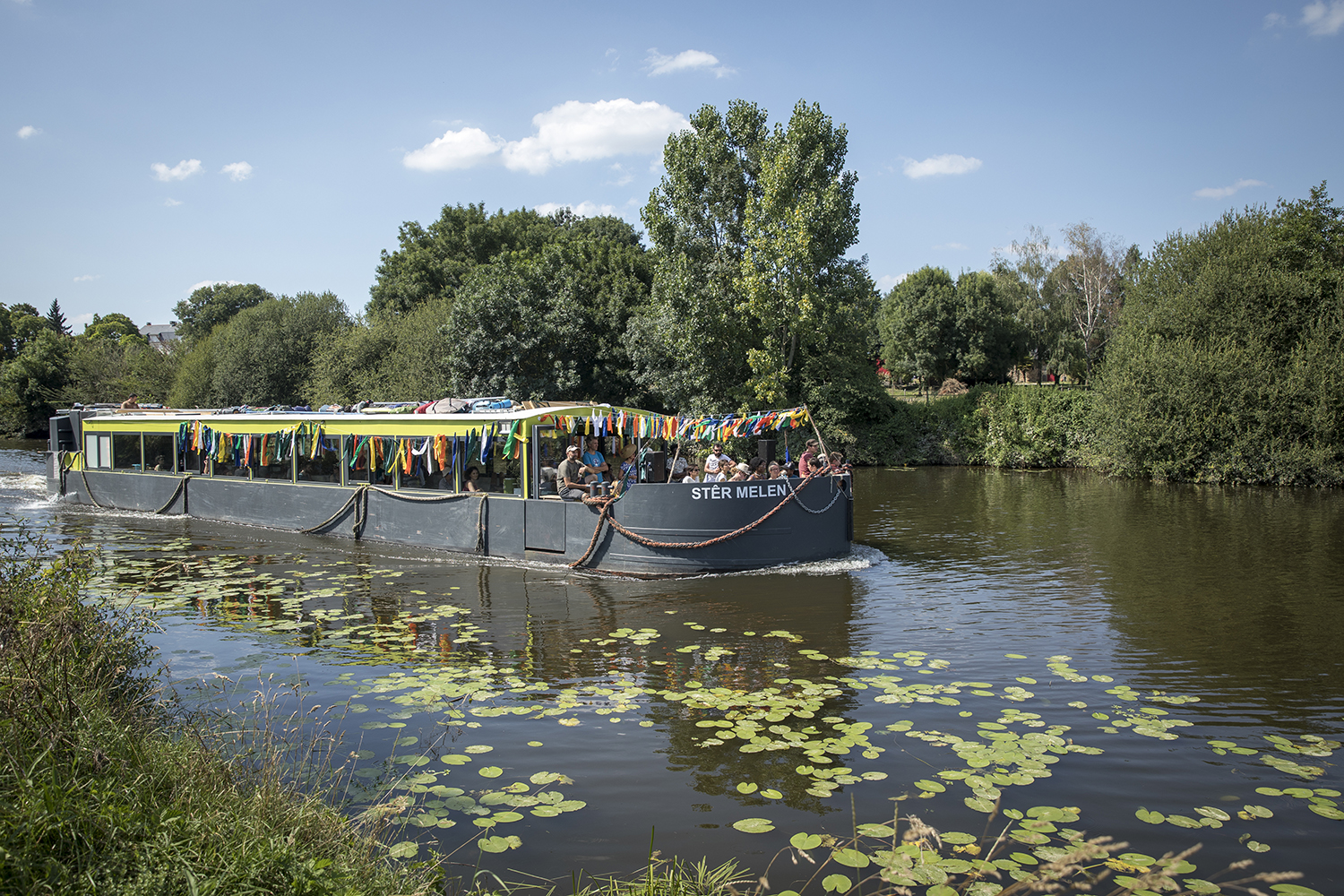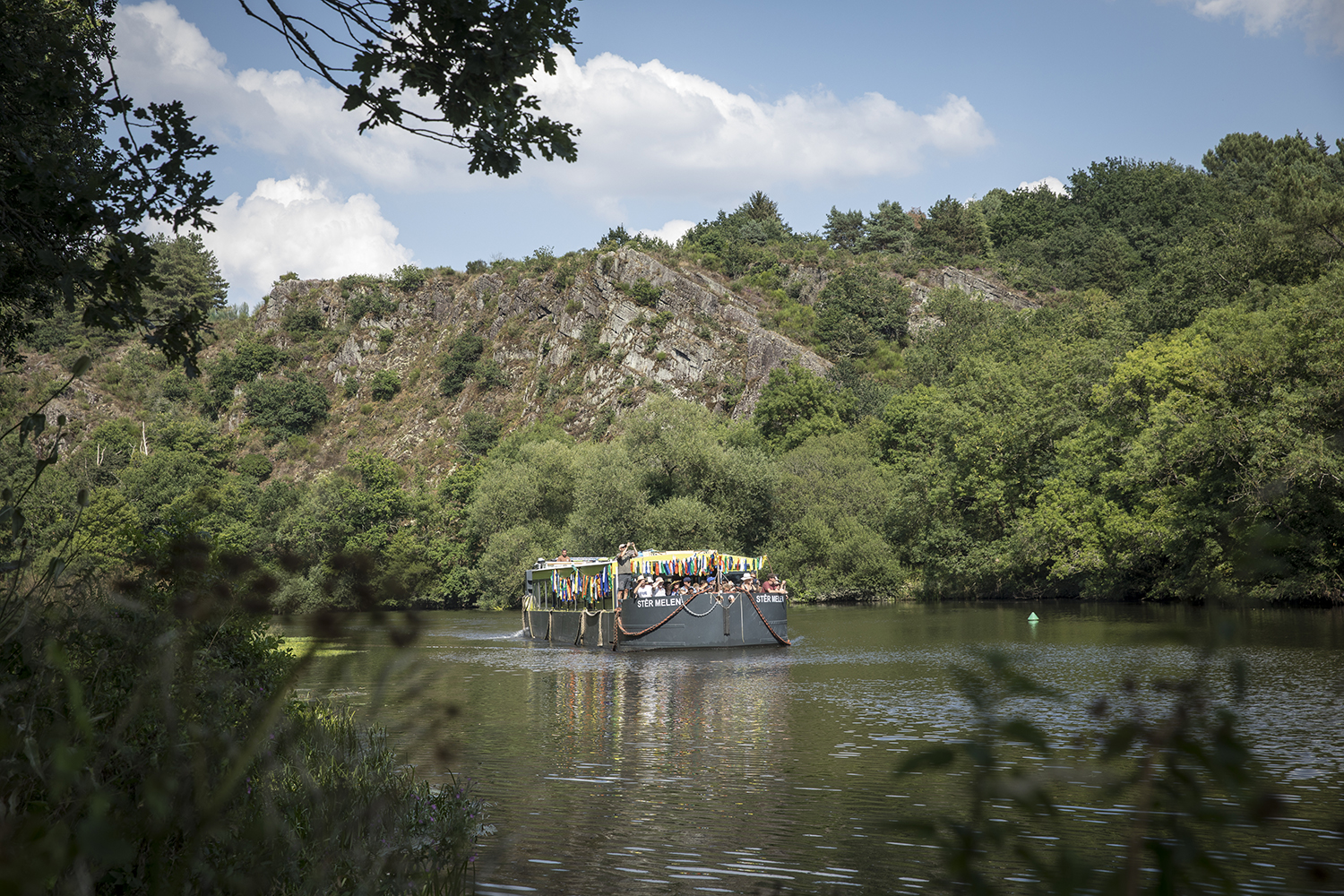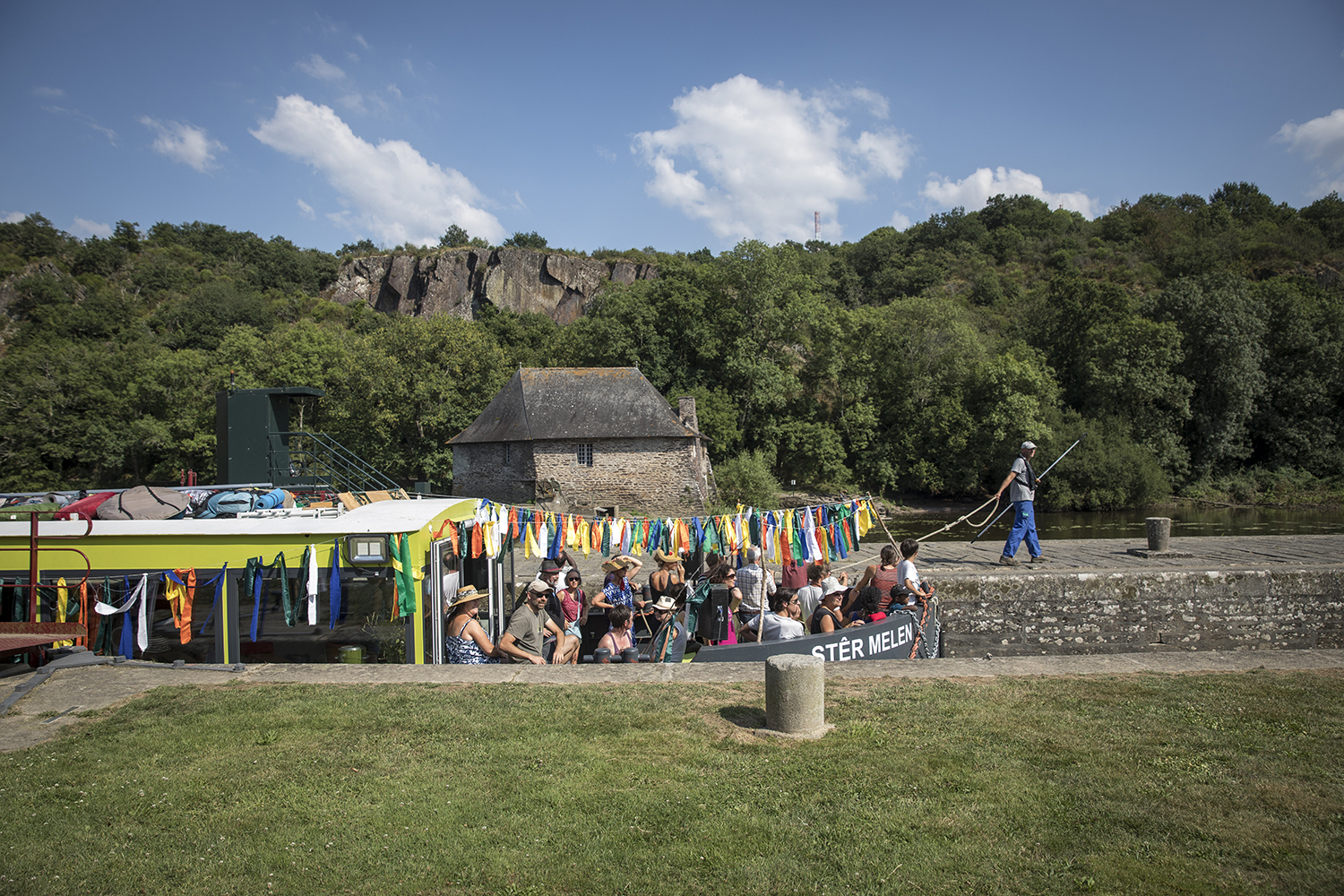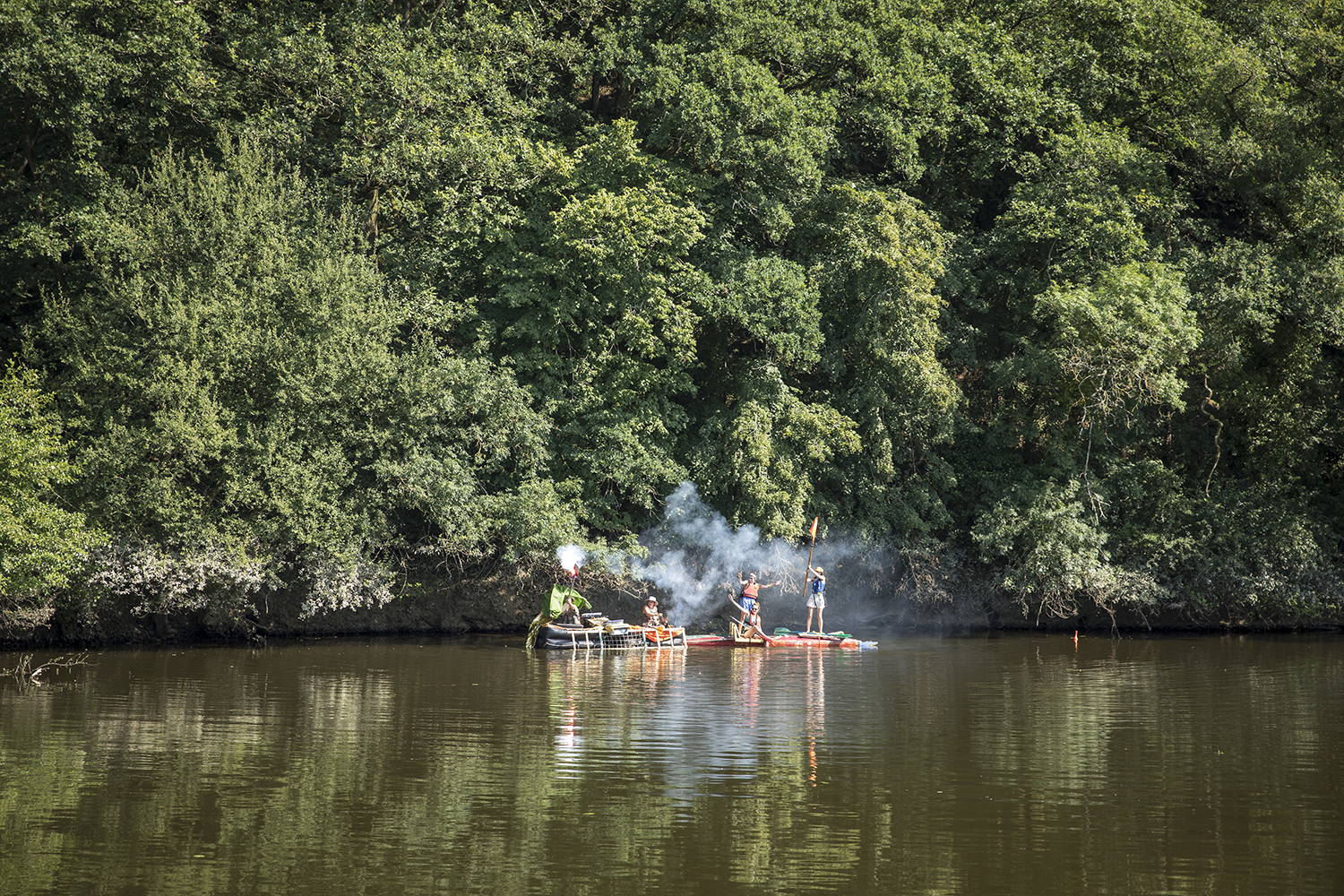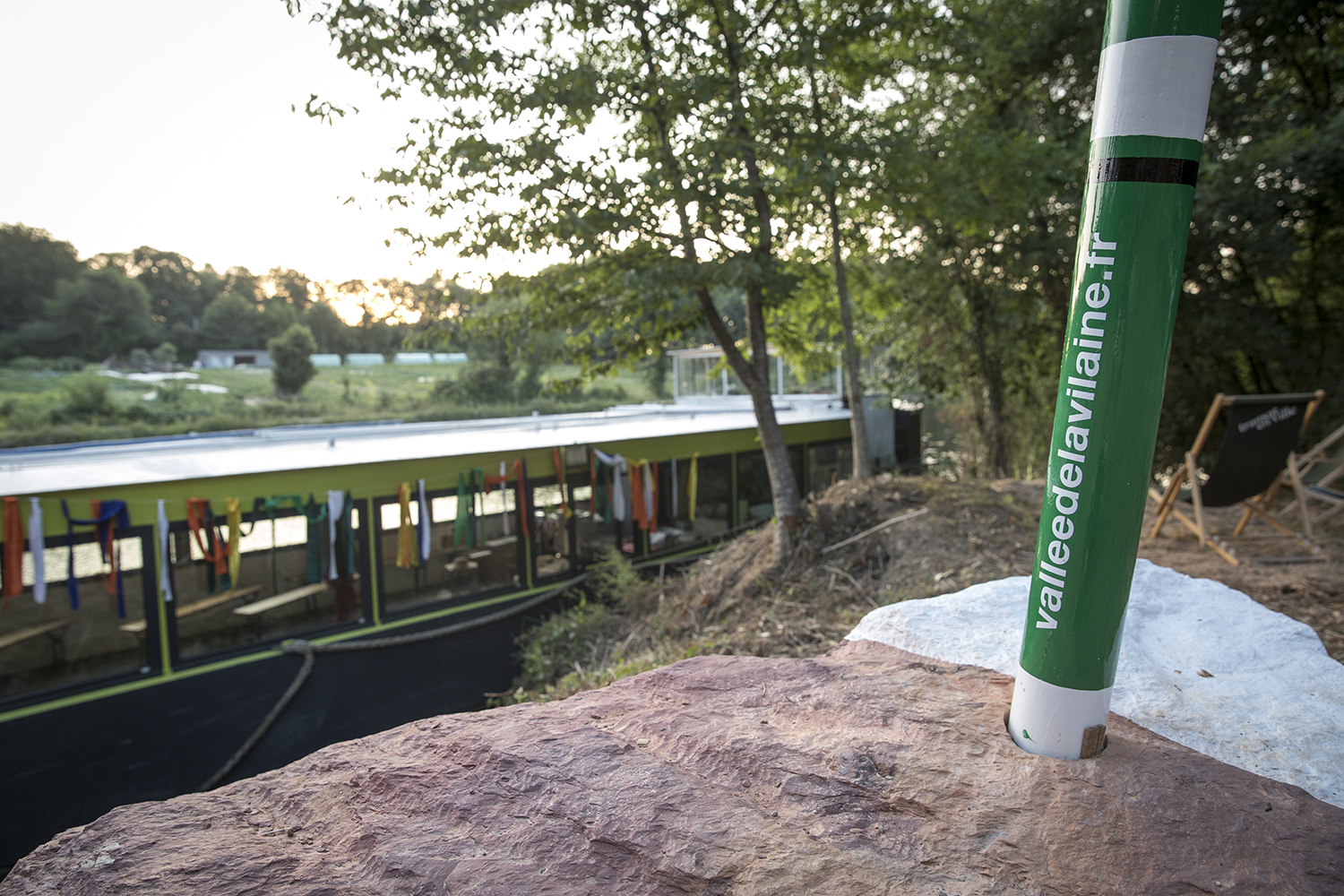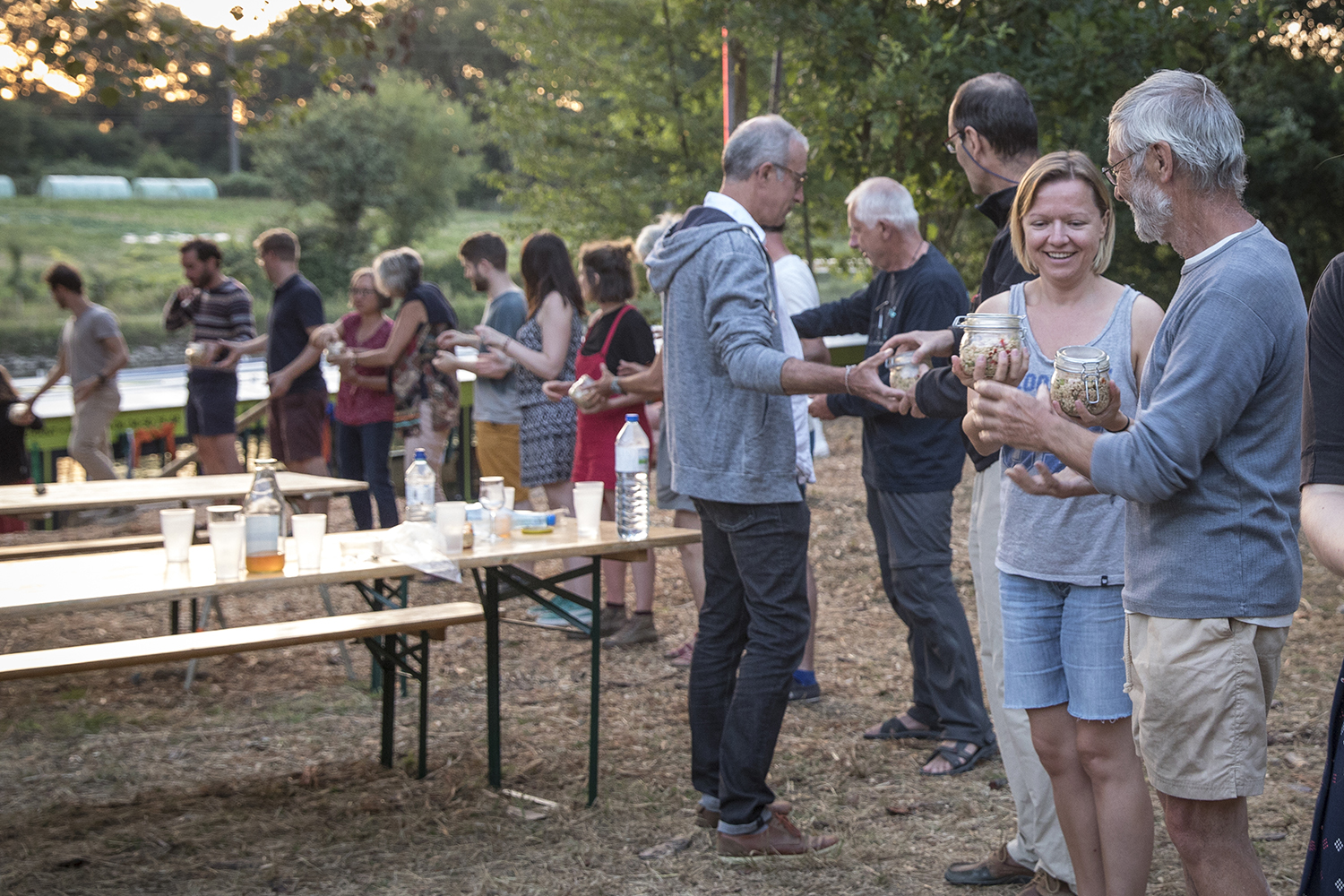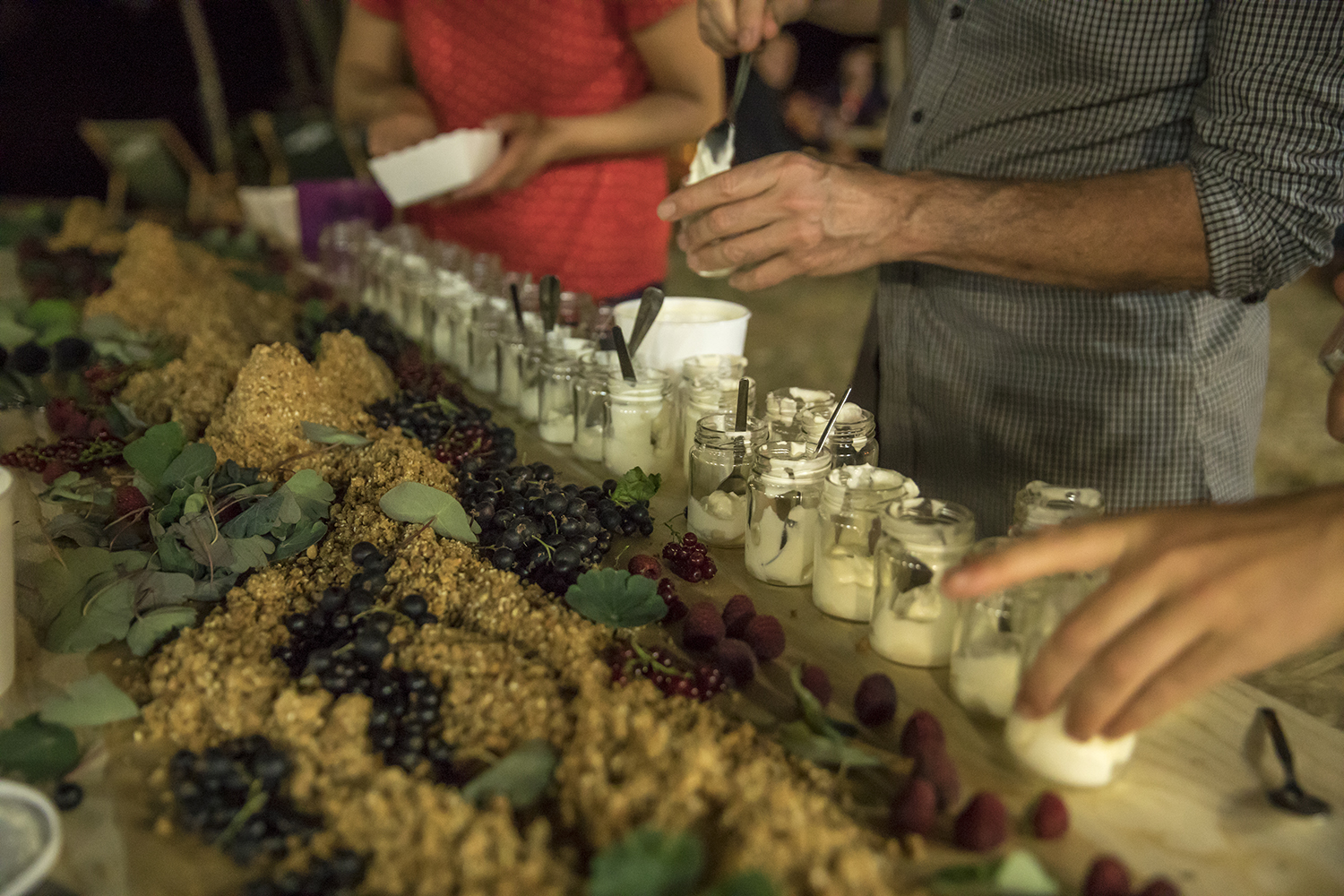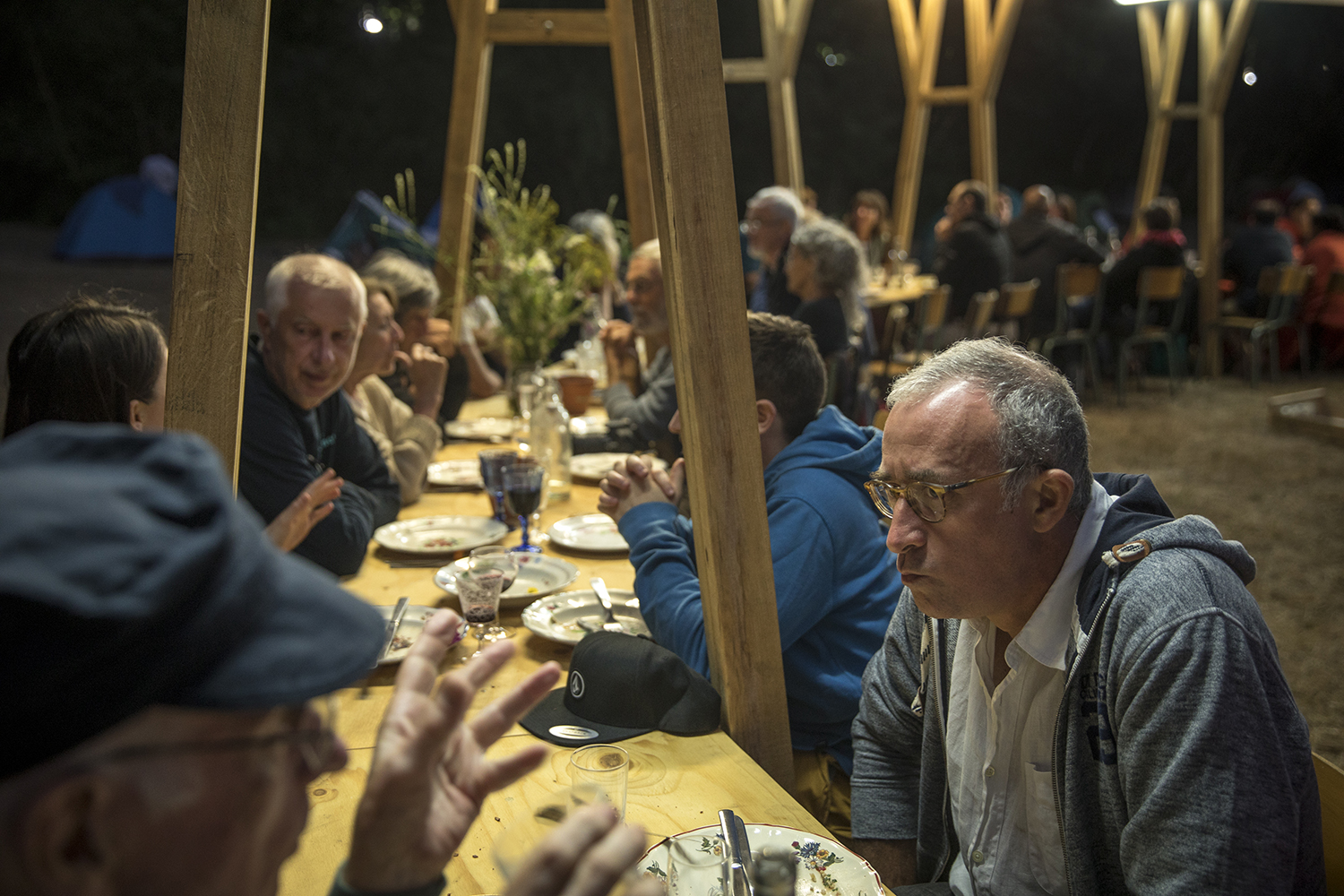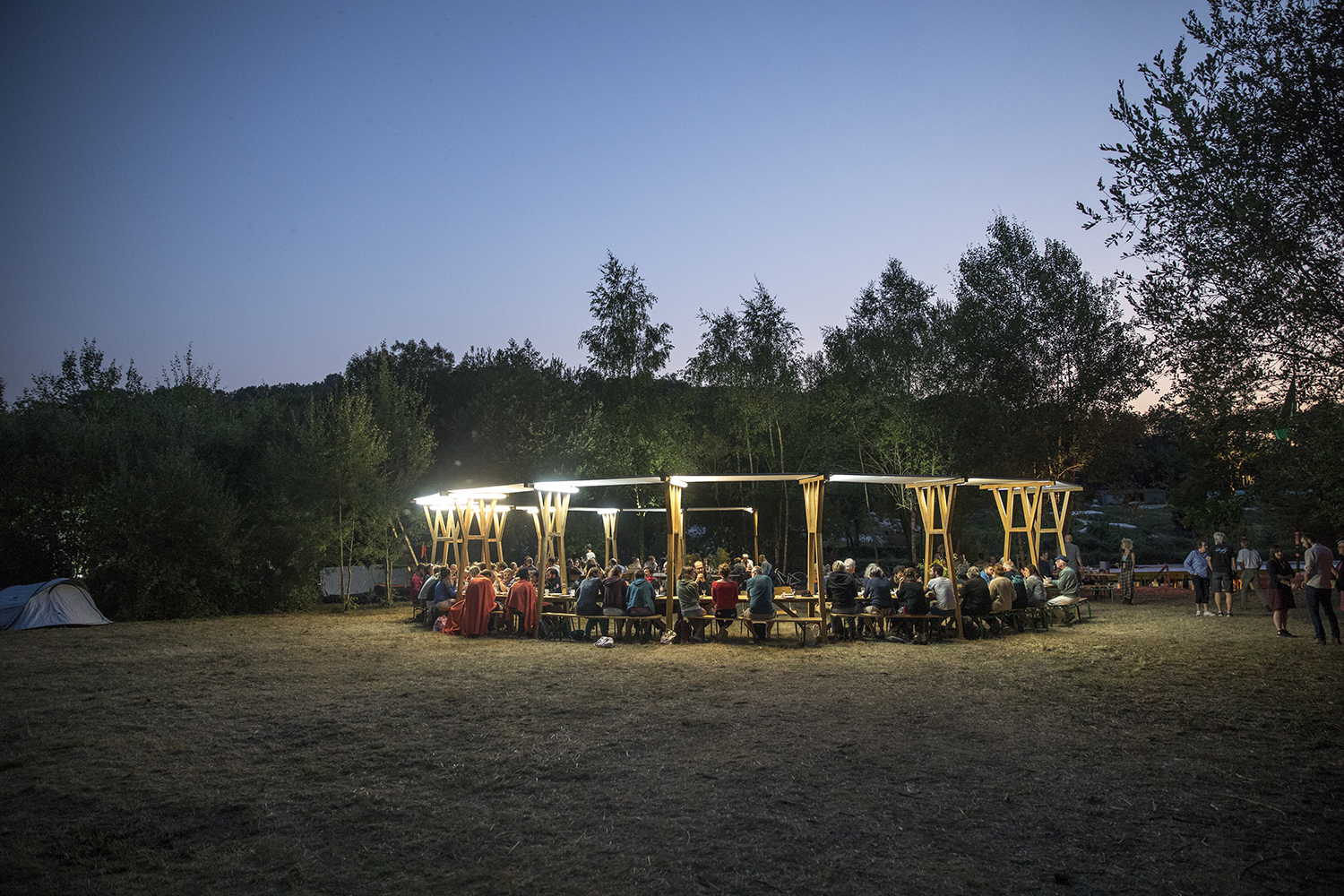 We embarked from Baud-Chardonnet, Rennes' new lushly planted neighbourhood, and climbed aboard a barge that set off along with a fleet of canoes, kayaks, towboats and every other kind of boat imaginable. We spent a day going through locks, listening to stories by Alexis Fichet read by Microsillons and savouring the delicious smells of dinner being cooked with the help of our passengers by the food stylist Alexandra Vincens – indiscipline. We explored the Valley from the water, as a way of thinking about how a river can be used as a means of travel. To help us, Léa Muller-Itinérances and artist Sophie Cardin. designed five stops along the river. As night fell we arrived at the banquet beneath the stars, stunningly designed by Bureau Cosmique, in the tiny hamlet of La Corbinais in Laillé.
Partners : the Fedération of canoe-kayak 35, la Toue de la Vilaine, le Rheu Maraîcher.
DOCUMENTATION